BUYEZEE Opens The Philippines
April 13, 2016
By Team Business For Home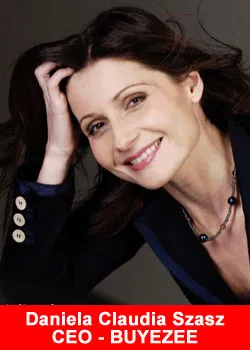 In just a few weeks since the first Shopreneur started in the Philippines, BUYEZEE has already started to see fantastic growth and acceptance in the marketplace.
BUYEZEE's FREE to Start Shopreneur & Shop Owner Packages are being welcomed with open arms as a no risk opportunity with more than 20% already upgrading to their more advanced Paid for packages and with many more orders expected in the remainder of April.
BUYEZEE is also in advanced negotiations for the Philippines Master Country Licensee whose main responsibilities will include: local support and training for Shopreneurs and Shop Owners, managing products and suppliers for the E-Commerce store, manage digital marketing activities to end customers, set up legal compliance and local financial infrastructure.
The early success that BUYEZEE has been experiencing in the Philippines is expected throughout the Asia Pacific as the network continues to spread.
BUYEZEE CEO – Daniela Claudia Szasz says
BUYEZEE already has representation in over 30 countries and we are expecting to easily double this over the next 90 days
About BUYEZEE™
A global provider of fully serviced eCommerce shops that can empower individuals and companies alike to immediately brand, promote and profit from the Multi Trillion Dollar marketplace with little or no previous knowledge or experience.
BUYEZEE's innovative eCommerce products are marketed person-to-person by independent Shopreneurs on a global basis.
From its conception, BUYEZEE™ have chosen and consulted the most competent people available, thus ensuring that no beta testing is carried out at the expense of the network. Much time, money, planning and resources has been invested into product development to make this a powerful and leading global opportunity.
More Information can be obtained from their corporate website: https://www.buyezee.net