Javita Announces Partnership With Make-A-Wish Southern Florida
May 24, 2016
By Nicole Dunkley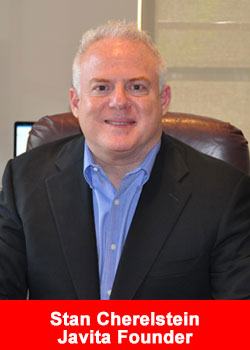 Javita International is excited to announce its partnership with Make-A-Wish Southern Florida.
Javita's mission is to help change lives and by aligning with Make-A-Wish they can positively affect the lives of children who are facing life-threatening medical conditions, by granting a life-long wish and giving a child an experience of a life-time.
"We are grateful to Javita for helping to share the power of a wish in Palm Beach County. It is only because of partnerships like this that we can grant the wish of every medically-eligible child," said Norman Wedderburn, President and CEO of Make-A-Wish Southern Florida.
Through Javita's charitable intiative, JavitaCares, the company is committed to granting several wishes throughout the year, and is looking forward to making this commitment with Make-A-Wish a longlasting one.
"We are looking forward to our partnership with Make-A-Wish. I can't think of anything better than making wishes come true for children in need," said Stan Cherelstein, Javita President & CEO. "This partnership, along with other charitable giving, recognizes our commitment to one of the core pillars of our company — changing lives. We are proud that our Members have joined us in contributing to this
great cause."
JavitaCares through its partners, donors and Members, aim to positively change the lives of those in need by bringing about awareness and resources. JavitaCares is comprised of three programs, each of which is a vehicle for making a positive change in people's lives. The three programs are: Change For Change, Non-Profit Fundraising and Corporate Donations.
About Make-A-Wish
Make-A-Wish grants the wishes of children with life-threatening medical conditions to enrich the human experience with hope, strength and joy. Through Make-A-Wish's Adopt-A-Wish program, an individual or organization can grant the wish of a child giving them a unique and incredible experience that can alter their lives forever.
About Javita
Javita, with global headquarters in Boca Raton, Florida, is a company committed to changing the lives of millions of people by bringing together healthy coffee and other functional beverages with direct selling. Javita offers healthy, unique, great tasting products and an incredible business opportunity that can enhance people's lives – one cup at a time. The company has offices and warehouses in North America, Europe and Asia and does business in more than 30 countries globally. Millions of people already have coffee in their life, Javita gives you coffee for your life.