Arbonne Boosts Global Expansion With New Zealand Launch
June 3, 2016
By Nicole Dunkley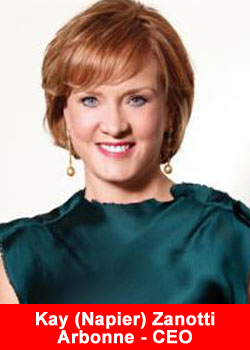 Global skincare, cosmetics and nutrition brand Arbonne International, LLC (Arbonne) continues its international expansion by opening for business in New Zealand today.
The rapidly growing company is now operating in six markets including the United States, United Kingdom, Canada, Poland, Australia and New Zealand.
This expansion paves the way for Arbonne's entry into the Asia Pacific region. The brand will launch in Taiwan at the end of 2016.
The decision to enter New Zealand was driven primarily by market demand, with Arbonne's sales and reputation flourishing in neighboring Australia since the company entered that market in 2007.
Opening in New Zealand is a natural extension of our growth and success with Arbonne Australia, said Arbonne CEO Kay Zanotti.
New Zealand is known for its beautiful landscape and balanced lifestyle, and New Zealanders have a strong desire to preserve their country's natural beauty. This philosophy and focus on quality of life aligns perfectly with Arbonne's 36-year commitment to creating premium, botanically based, scientifically tested formulas, said Zanotti.
New Zealanders will identify with Arbonne's exceptional products, transformational opportunity and extraordinary leaders, and we are confident and excited about this expansion, added Zanotti.
Launch events to celebrate Arbonne opening in New Zealand will take place in Auckland on June 7, Wellington on June 8 and Christchurch on June 9.
Arbonne products are vegan, cruelty-free, formulated without gluten, dermatologist-tested and allergy-tested.
About Arbonne International
Founded in Switzerland in 1975, Arbonne International, LLC, creates personal care and wellness products that are crafted with premium botanical ingredients and innovative scientific discovery.
Pure, Safe, Beneficial. ™ Arbonne's personal care and nutrition formulas are vegan and adhere to a strict Ingredient Policy. Arbonne products are available at arbonne.com or through an extensive network of Arbonne Independent Consultants in the United States, Canada, Australia, New Zealand, Poland and the United Kingdom. Arbonne is a privately held company and is headquartered in Irvine, Calif.