Boresha International Closes Down
June 10, 2016
By Team Business For Home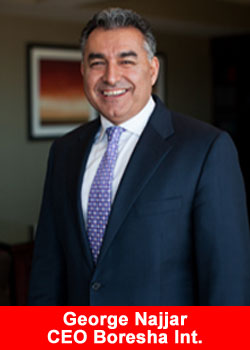 Founded in 2007, Boresha is headquartered in Walnut Creek, California. Through its partner companies Boresha manufactures, distributes and sells a line of weight management beverages and associated health and wellness products.
The business is primarily marketed through a Multi-Level-Marketing (MLM) distribution model supported by 29,000 U.S.-based distributors with an expansion market with significant international opportunities.
According to a message on the corporate website:
Dear Shareholders, Distributors, Customers, Affiliates, and Staff,
I wish to thank everyone for the trust and confidence that you have placed in me and my team for the last nine years that Boresha has conducted business.
I have been extremely fortunate to have known you and worked with you. Boresha has manifested excellence in many lives on many levels, and for that I am very well pleased.
I wish to extend my gratitude to all who have supported Boresha over the years, especially those of you who have stayed the course with us until this moment; we love, admire, appreciate, salute, and thank you for your loyalty, commitment, dedication, and the amazing heart and character that you have proved over the course of nine years.
With great sadness, the Boresha team has decided to close its doors of business as of Friday, the 27th of May. This decision was made based on continued decrease of sales, overwhelming liabilities, and lack of cash flow.
My family and I, along with other investors have invested an incredible sum of capital since the "re-launch" of July 2014, but sales decreased dramatically after the re-launch, and such decrease has continued.
Orders were processed through today, Friday 12:00 PM EST. Auto-ships through May 28 have been processed and shipped. Distributor commissions will be paid per the compensation plan by Tuesday evening 11:59PM, the 31st of May. Your year-end documents will be forwarded to your address.
For those of you, and they are many, who enjoy the delicious infrared roasted coffee, please visit Virtues of Coffee's website. www.virtuescoffeeroasters.com.
On-line ordering will be coming soon. I would like to wish you and your families the best of health, joy, peace, love, and prosperity in your new endeavors.
George Najjar
Founder / CEO / President Boresha International Inc.