ForeverGreen Reaches Sales In Excess Of 30 Million PowerStrips
June 3, 2016
By Team Business For Home International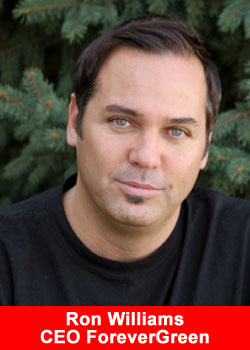 ForeverGreen Worldwide Corporation (OTCBB: FVRG), a leading direct marketing company and provider of health-centered products, today announced it has achieved a major milestone and has now sold over 30 million PowerStrips.
"PowerStrips continues to be our number one selling product worldwide. This envelope model product is such an extraordinary product that has the unique ability to reach customers across the globe to over 200 countries and territories," commented Chief of Sales, Joe Jensen.
PowerStrips are a Class 1 medical device uniquely designed to provide temporary relief of minor aches and pains.
Modern technology, ancient energies and natural elements go into the making of PowerStrips to help provide optimum temporary relief of common ailments. These help to redirect the body's natural heat and energy onto the areas of the body to which PowerStrips is applied.
About ForeverGreen Worldwide
ForeverGreen Worldwide Corporation develops, manufactures and distributes an expansive line of all natural whole foods and products to North America, Australia, Europe, Asia, Africa and South America, including their new global offerings, PowerStrips, SolarStrips and BeautyStrips.
They also offer their new North America weight-management line Ketopia, along with Azul and FrequenSea, whole-food beverages with industry exclusive marine phytoplankton, a line of hemp-based whole-food products, immune support and weight management products, Pulse-8 powdered L-arginine formula, 24Karat Chocolate.