Alliance In Motion Convention 50,000 Attendees At Philippine Arena
June 7, 2016
By Team Business For Home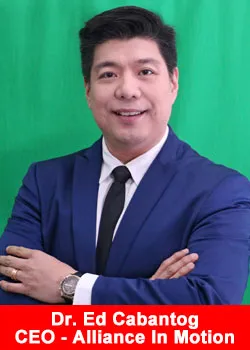 Alliance In Motion Global (AIM) the company with $200 million in sales in year 2015 is rocking the stage in Asia.
Alliance In Motion Global recently celebrated its 10th year in the industry by way of holding a three-day anniversary convention from May 27-30, 2016.
The anniversary was anchored on the theme "A Decade of Passion, Service and Excellence."
In the Philippine Arena –  a strong crowd of 50,000 attended the 10th Anniversary event, while 8,000 distributors attended  the AIMcademy training.
Keynote speaker was international speaker and trainer Mr. Art Jonak along with the AIM Global's Vice Presidents,  Mr. Arnel Limpin, Mr. Jurgen Gonzales and the  Board of Directors –  Chief Finance Officer Francis Miguel, Chief Marketing Officer Mr. John Asperin and President & CEO Dr. Ed Cabantog. Cupping the learning session was entertainment from comedy duo Jose Manalo and Wally Bayola.
First day of the event was a full day training and learning activity dubbed AIMcademy held at Cuneta Astrodome with over 7,000 attendees.  An intensive product presentation was held and facilitated by Dr. Butch Villena together with invited international speakers-  Mr. Dean Morris [Master Herbalist] representing Nature's Way, Nutrition Specialist Mr. Bill Robbs of Weider Global Nutrition,  Dr. James Bauly of DSM Nutritional Products and Dr. Rudy Simons from Frutarom Switzerland.
45,000 attendees Alliance in Motion Global Convention
The second day of the convention was the grand anniversary celebration which culminated last May 29, 2016 at the world-renowned Philippine Arena in Sta. Maria, Bulacan were thousands and thousands of leaders, international delegates and distributors from here and various parts of Asia, the Middle East, Europe and the US came in attendance.  "Heroes" was the event celebration theme and concept.
A special pre-event show was held showcasing the spectacular talents of AIM Global distributors.  Cupping the pre-event activity was the performance from no less than former Eraserheads frontman Ely Buendia.
After the pre-event activity, the main show event commenced inside the arena with a grand parade participated on by various groups representing international delegates from all over the world, AIM Global's Speakers Bureau, top 20 leaders and international speakers and VIP guests.
During the event, Nature's Way – Schwabe Senior Vice President for Strategy and Business Development Klaus Uedelhofen,  Ms Clarissa Then [Director for Marketing],  NaturaLife Asia Chief Operating Officer Hans Radder, Mr. Clark Kim [NLA President] Mr. Harry Choi [NLA Marketing Director] awarded a check worth USD30, 000.00 to ALIVE Foundation.
The ALIVE Foundation is the charitable arm of AIM Global. The Foundation regularly conducts medical missions, relief operations, blood donation programs and has assisted more than 50,000 families since it's inception.
Moreover, another check donation worth USD10, 000 was given by Weider Global Nutrition through its representatives, Ms. Analisa Castaneda [Director for Marketing & Sales] and Mr. Bill Robbs [Nutrition Specialist].  More than 30,000 families have received assistance and medical attention from the foundation since 2008.
Meaningful testimonies were shared as well as the introduction of the new batch of Global Ambassadors and new Millionaires. One of the main highlights of the show is the announcement of Top 20 worldwide distributors. Mr. Joseph Lim clinched the number 1 position, followed by Carlo Buenaventura, Roy Zaldua who got the second and third spots respectively.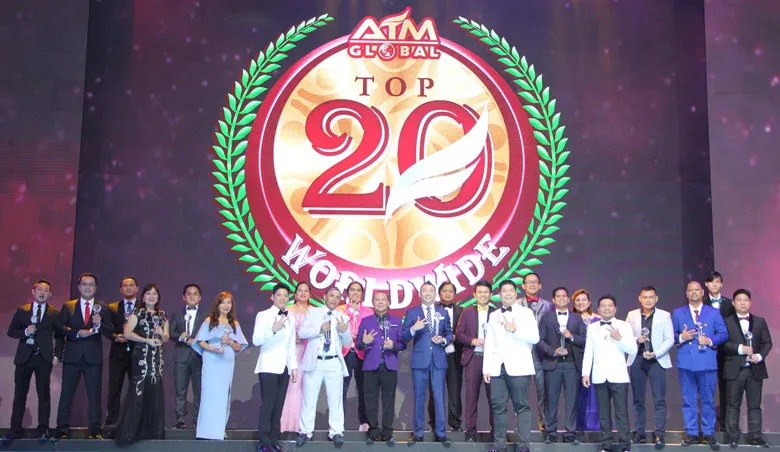 Top 4 is Robert Dela Vina followed by Jon Vincent San Juan [t5], Ireneo De Padua [t6], Ramon Alburom [7], Cecilia Razon [8], Florife Andales [9], Andy Yacat [10], Louievi Gascon [11], Hermilino Razon [12], Christopher Puntanar [13], Mylin Ebdane [14],Roy Cueto [15],
Mario Elny Tare [16], Marco Mallari [17], Anita Tare [18], Ryan Tomada [19] and Angelo Baratas [20]
Charming KZ Tandingan belted out sentimental song numbers and showed her rapping prowess impressed the crowd while Bamboo's electrifying performance kept the audience asking for more.
The event ended with a grand raffle of three cars.  Mr. Aljon Boneo [Toyota Yaris]   SPO3 Police Officer Ms. Maria Lavarias [Mazda 2] and Mr. James Aquino [Montero Sports] were the lucky winners.
Art Jonak and International speakers
An exclusive black tie affair was held on the third day, May 30 at the Grand Ballroom, Solaire Hotel & Casino. Dressed to the nines, around 1,000 guests were feted with a splendid feast and entertained by and lovely singer Miss Julie Ann San Jose.
About Alliance In Motion Global
Alliance In Motion, Global, Inc. [AIM Global] was established in 2006 by Board of Directors Dr. Ed Cabantog (Co-Founder, "Visionary" President and Chief Executive Officer), Engr. Francis Miguel ("Mentor of all Mentors", Co-Founder and Chief Finance Officer) and Mr. John Asperin ("Mr. Excitement", Co-Founder and Chief Marketing Officer)
Being a "pro-distributor" Company, AIM Global markets and distributes top of the line food supplements manufactured by Nature's Way USA, premium healthy beverages.  It offers a hybrid compensation and marketing plan with the "Filipino masa" in mind.  AIM Global is the only local direct sales MLM company in the country that offers daily payout commission to its distributors.
A staunch advocate of direct sales entrepreneurship, the business has helped hundreds of thousands of distributors secure a better life for their families.
The Company currently has over 115 Business Centers nationwide and international offices in Singapore, Taiwan, Brunei, Hawaii, Dubai, Kuwait, Nigeria, Ghana, Togo, Uganda and Kenya. Offices in Cameroun and Ivory Coast in Africa and other countries in Asia will follow in the next months.
To date, AIM Global has more than two million distributors worldwide and has created around 3,000 millionaires and has rewarded top distributors with annual incentive trips to Asia, the US and Europe.