Lucas Stephanus Exemplifies Success through Talk Fusion
June 16, 2016
By Nicole Dunkley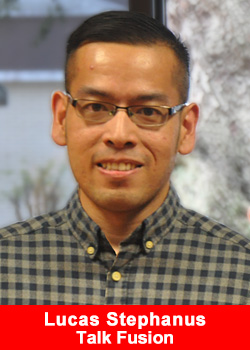 With a beautiful apartment in the heart of Jakarta and having fulfilled both dreams of owning a Mercedes Benz and a Ferrari California, Diamond Elite Lucas Stephanus is enjoying life on his own terms.
Through Talk Fusion's business opportunity, he's finally able to take time for himself and follow his dreams—and this is just the beginning.
But that wasn't always the case.
Before joining Talk Fusion, Lucas' future was mapped out much differently. He landed an impressive job in marine engineering and everyone he knew thought he had a bright career ahead of him. But for Lucas, something was missing. So when a friend introduced him to Talk Fusion, he immediately recognized its potential and knew it was time to dream bigger.
He resigned from what many believed was already a "dream job." Although his family and friends didn't understand why he would walk away from the opportunity he already had, Lucas knew Talk Fusion offered more than just a future; it offered him a chance to live.
"It was useless to argue with them since I had yet to show results," he said. "They just needed proof, not words!"
Luxury cars and beautiful apartments didn't happen overnight. He knew success wouldn't come instantly and that he would have to work harder than ever to build his business, but he also knew that dedication would pay off in the long run.
I was 100% sure this situation would not last long," he said. "I sacrificed two years of pleasure to focus on Talk Fusion knowing I would get 50 years of freedom to have fun and spend time with the people I love."
Lucas sacrificed a steady job, the security of his comfort zone, his social life, and more. He gave it all up and took a leap of faith on one simple idea: Talk Fusion could change his life. Today, he believes it more than ever.
Determination, perseverance, and working with the right company have led Lucas Stephanus to where he is now. With more time, money, and conveniences than ever before, he is already widely recognized as a success—but he won't stop there.
Much like Talk Fusion's corporate culture, Lucas believes in giving back and his next mission is helping others find financial freedom.
"I want to enjoy success together with all my friends," he said. "I want to prove to them that their decision to join in Talk Fusion is correct."
By sharing its life-changing business opportunity and Talk Fusion's unmatched video marketing products, Lucas has climbed the ranks and shown everyone what he knew all along—that by combining the right attitude and the power of Talk Fusion, the possibilities are endless.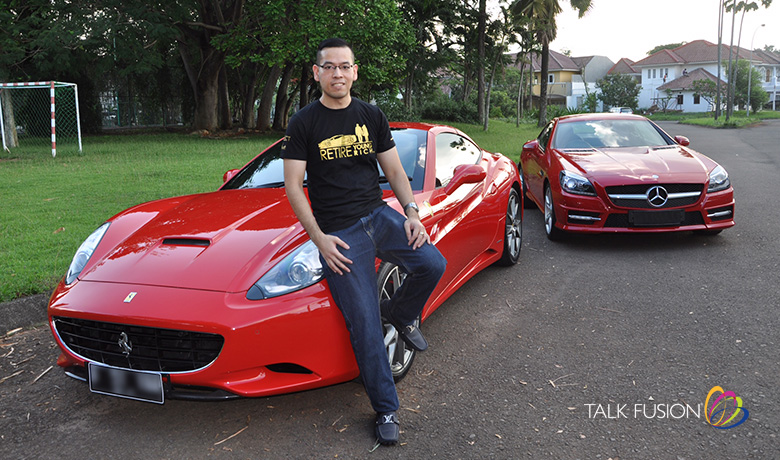 ABOUT TALK FUSION
Home of the world's first all-in-one Video Marketing Solution, Talk Fusion is dedicated to helping businesses stand out from the competition, increase sales and profits, and keep their customers coming back. Talk Fusion offers dynamic ways to make marketing more engaging, memorable, and persuasive with video
Talk Fusion's innovative products are marketed person-to-person by Independent Associates in more than 140 countries. 30 day Free Trials of the all-in-one Video Marketing Solution are available to anyone who wishes to try before they buy—no credit card required.
Established in 2007 by Founder & CEO Bob Reina, Talk Fusion fosters a strong commitment to Giving Back to family, friends, communities, and animal charities across the world. Learn more or sign up for a 30 day Free Trial at www.TalkFusion.com and "Like" Talk Fusion at www.facebook.com/TalkFusion.
DISCLAIMER
The incomes and lifestyles depicted in this article are not representative of the results achieved by most Talk Fusion Independent Associates. Talk Fusion does not guarantee your financial success. For actual results achieved by all Talk Fusion Independent Associates, see Talk Fusion's Income Disclosure Statement at www.talkfusion.com.