Talk Fusion's Indonesian Team Celebrates Success With Luxury Cars
June 23, 2016
By Nicole Dunkley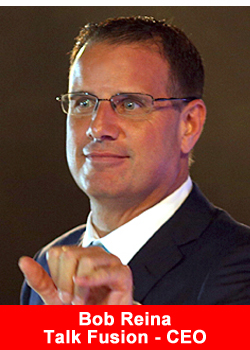 While many of Talk Fusion's Independent Associates celebrate their success by living their dreams, several of the Indonesian Team's top performers choose to drive them.
Luxury cars are a rarity in their native country and these Associates demonstrate their Talk Fusion accomplishments in style.
Blue Diamond Eventius Purwoko
Blue Diamond Eventius Purwoko attributes his incredible success to sharing the Talk Fusion products and opportunity. In addition to buying a Porsche Cayman, he also now owns investment properties and is living debt-free. Talk Fusion has not only changed his life, but has also helped him make a difference in the lives of countless others.
Eventius had spent 18 years building his network marketing business when he was introduced to Talk Fusion. But he was faced with a hard choice: in order to move forward with Talk Fusion, he would have to sacrifice everything he had built over nearly two decades. Eventius saw so much potential in the video marketing company that he took the chance to realize the lifestyle he deserved.
He may have walked away from the life he knew, but Talk Fusion has enabled him to enjoy the life he always dreamed of.
Through Talk Fusion, Eventius now enjoys time and financial freedom and is living a life that matches his hard work and determination.
Diamond Elite Jimmy Irawan
As the proud owner of a Porsche Boxster, Diamond Elite Jimmy Irawan is living proof of the possibilities open to those who combine the right opportunity with the right work ethic. With his passion and dedication, he is realizing his dreams through Talk Fusion and making his mark on the direct selling industry.
Inspired by the success of his sister, Royal Blue Diamond Ryani Irawan, and other Talk Fusion Associates, he quickly realized this was an opportunity he needed to explore. With the help of his mentors and members of his upline, Jimmy found his rhythm in the network marketing world.
Through its innovative video marketing products and limitless business opportunity, he believes Talk Fusion is the fastest vehicle to achieve success and he looks forward to an even brighter future ahead.
"Focus, consistency, and diligence," said Jimmy. "Then success is in front of your eyes."
Diamond Elite Richard Hadi Yuwono
By sharing Talk Fusion's cutting-edge products, Diamond Elite Richard Hadi Yuwono isn't working toward a paycheck anymore; he's working to realize all of his dreams. From driving his Porsche Cayman to creating special memories with his family, Richard now works to change his life and the lives of his loved ones and team members—but this wasn't always possible.
There was a time when he couldn't even afford the parking fee at the mall. For years, he struggled to make ends meet, but his income didn't match the effort he put in. Talk Fusion has given him the opportunity to create a new life for himself and others. Today, Richard drives his dream car.
"I am determined to help create a lot of smiling faces in my group," said Richard.
Diamond Elite Irfandi Jovianto Lie
Talk Fusion has done more than just help Diamond Elite Irfandi Jovianto Lie find the financial freedom to buy the Porsche Boxster he loves; it has also helped him to build personal relationships, adopt a new mission to change lives, and afford long-awaited dream vacations.
Some people think prosperity in the direct selling industry is reserved for those with outgoing personalities, but Irfandi knows that's not the case. While both his passion for performing magic and his dedication to building his business gradually gave him the courage and motivation to break out of his quiet shell, he knows firsthand that Talk Fusion can work for anyone.
"In this business," said Irfandi, "I made more friends, I am financially independent, and now I have plenty of time to help my friends be successful in Talk Fusion."
Diamond Elite Ryan Xiank
Driving his Porsche Cayman through the streets of Jakarta only serves as a reminder that Talk Fusion has helped Diamond Elite Ryan Xiank build his business into the remarkable success it is today. But like so many other Talk Fusion Associates, the real payoff is the realization that his hard work is actually changing the lives of those around him.
An an actor, model, and entrepreneur, Ryan knows a strong business opportunity when he sees one—and he recognized Talk Fusion's potential the moment he was introduced. Confident in its incredible video communication products and impressed by Talk Fusion's income earning possibilities, he believes the video marketing company offers a once in a lifetime business opportunity for anyone with dedication and a dream.
"With Talk Fusion, I realized that I am helping a lot of people," said Ryan. "I feel more satisfied because people feel grateful that their life has changed and we are all working together."
These are just a few of the countless success stories that are being duplicated by Talk Fusion Associates all around the world. While these Associates have chosen to reward themselves with well-deserved luxury cars, Talk Fusion also believes in celebrating milestones and achievements with world-class incentives like Dream Getaway vacations, Rolex watches, and more.
"At Talk Fusion, we love to recognize extraordinary leadership," said Founder & CEO Bob Reina. "And our industry-exclusive Instant Pay Compensation Plan and incredible incentives are just some of the ways we celebrate a job well done."
These Associates are spreading the word, sharing the products, and leading by example. They're showing everyone they meet that when hard work and perseverance meet Talk Fusion, dreams really can come true.
ABOUT TALK FUSION
Home of the world's first all-in-one Video Marketing Solution, Talk Fusion is dedicated to helping businesses stand out from the competition, increase sales and profits, and keep their customers coming back. Talk Fusion offers dynamic ways to make marketing more engaging, memorable, and persuasive with video.
Talk Fusion's innovative products are marketed person-to-person by Independent Associates in more than 140 countries. 30 day Free Trials of the all-in-one Video Marketing Solution are available to anyone who wishes to try before they buy—no credit card required.
Established in 2007 by Founder & CEO Bob Reina, Talk Fusion fosters a strong commitment to Giving Back to family, friends, communities, and animal charities across the world. Learn more or sign up for a 30 day Free Trial at www.TalkFusion.com and "Like" Talk Fusion at www.facebook.com/TalkFusion.
DISCLAIMER
The incomes and lifestyles depicted in this article are not representative of the results achieved by most Talk Fusion Independent Associates. Talk Fusion does not guarantee your financial success. For actual results achieved by all Talk Fusion Independent Associates, see Talk Fusion's Income Disclosure Statement at www.talkfusion.com.