USANA Receives Additional Third-Party Seal Of Approval
June 6, 2016
By Nicole Dunkley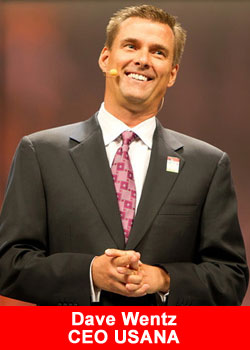 USANA Health Sciences recently announced that it has received another seal of approval from third-party tester ConsumerLab.com, this one for its Procosa cartilage and joint health supplement.
ConsumerLab.com performs independent assessments of health and nutrition products to provide quality ratings and comparisons.
To receive the organization's seal of approval, products undergo a rigorous testing process. In the case of Procosa, the supplement had to contain 100 percent of the claimed amount of glucosamine, used to keep joints and cartilage healthy, and meet quality standards for lead, arsenic, cadmium and mercury.
"Receiving this third-party seal of approval from ConsumerLab.com shows our customers that we truly care about the quality of our products," said Dan Macuga, USANA's Chief Communications Officer.
"USANA continues to create products that are proven to have accurate and truthful labels."
The Utah-based company has tapped ConsumerLab.com to conduct independent assessments of a number of its health and wellness offerings, certifying that they contain pure ingredients and accurate labels.
Recent testing has approved the brand's Visionex, CoQuinone 30, Active Calcium, Vitamin D, Pure Rest, USANA® Probiotic, USANA® Essentials™, Usanimals, BabyCare Prenatal Essentials and Body Rox products.
About USANA
USANA develops and manufactures high-quality nutritional supplements, healthy foods and personal care products that are sold directly to Associates and Preferred Customers throughout the United States, Canada, Australia, New Zealand, Hong Kong, China, Japan, Taiwan, South Korea, Singapore, Mexico, Malaysia, the Philippines, the Netherlands, the United Kingdom, Thailand, France, Belgium, Colombia and Indonesia.
More information on USANA can be found at https://www.usanahealthsciences.com.