Youngevity Launches Ocutiv
June 9, 2016
By Team Business For Home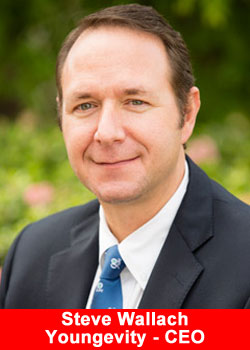 Youngevity International, Inc. (OTCQX: YGYI) (www.YGYI.com), a global direct marketer of nutritional and lifestyle products and also a vertically-integrated producer of gourmet coffees for the commercial, retail and direct sales channels announced today the launch of Ocutiv™ a new powerful eye supplement.
Ocutiv™ provides the highest quality, most comprehensive eye health supplement ever! Ocutiv features a powerful array of active carotenoids, including Lutein, astaxanthin, zeaxanthin and lycopene, as well as a targeted group of select, high potency vitamins known for their eye-health-promoting activities: A, C and E.
Ocutiv also supplies essential minerals-zinc and selenium, which also help optimize ocular well-being. Ocutiv also features powerful botanical antioxidant nutrients, including bilberry and grapeseed extract, as well as an outstanding organic whole food complex, promoting robust ocular health. In addition, to help the body control inflammation, which is often associated with eye tiredness, irritation and discomfort, Ocutiv also includes an organic trace mineral complex, which promotes optimal eye health and vision.
Steve Wallach, Chairman and CEO of Youngevity said,
We are thrilled to announce the latest addition to the Youngevity ProLine of Supplements, Ocutiv. In today's stressful environment of environmental pollution to industrial pollution, we need to provide the ultimate support for our eyes, now more than ever.

Youngevity's Pro Line Brand and our Good Herbs Brand are very quickly gaining the support of Naturopathic Doctors throughout the US. We are committed to the expansion of our Pro Line and Good Herbs Line of Products.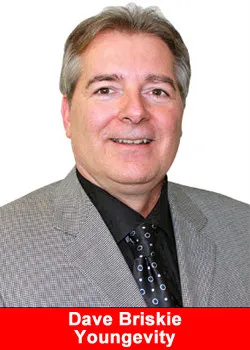 David Briskie, President and CFO of Youngevity stated,
Today, life exposes our eyes to massive amounts of reflective glare. When driving we spend too much time with reflective glare for windows and windshields.

Daily we strain our eyes looking at televisions, computer screens, tablets and phones and many, look at their phone as they are getting ready for bed or first thing when the wake up.

The age of gadgets may keep us better connected and informed but, it certainly strains our eyes.
To Learn More About Ocutiv™
https://Ocutiv.youngevity.com
Note to Readers:
These statements have not been evaluated by the U.S. Food & Drug Administration. This product is not intended to diagnose, test, cure or prevent any disease.
About Youngevity International, Inc.
Youngevity International Inc., (OTCQX: YGYI) (www.YGYI.com) is a fast-growing, innovative, multi-dimensional company that offers a wide range of consumer products and services, primarily through person-to-person selling relationships that comprise a network of networks. The Company also is a vertically-integrated producer of the finest coffees for the commercial, retail and direct sales channels.
The Company was formed after the merger of Youngevity Essential Life Sciences (www.Youngevity.com) and Javalution Coffee Company in the summer of 2011, and changed its name to Youngevity International Inc. from AL International, Inc. in July 2013. For more information, visit www.YGYI.com or find us on Facebook https://www.facebook.com/Youngevity or follow us on Twitter @youngevity https://twitter.com/youngevity