Nerium Opens Japan Brand Center
July 13, 2016
By Nicole Dunkley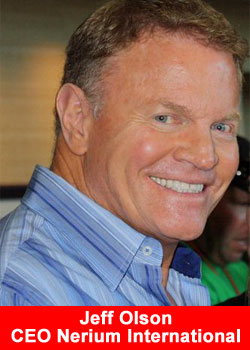 On July 12, 2016, Nerium opened the International Brand Center in Tokyo, Japan with a ribbon-cutting ceremony.
It was very exciting to gather with Eric Haynes, General Counsel; Peter Dale, General Manager of Japan; Mark Smith, Chief Field Officer; and BJ Choi, General Manager of Korea.
"Asia-Pacific is one of the most important regions for relationship marketing. We have a large Japanese base of Brand Partners in the U.S., and we are thrilled to bring our winning combination of opportunity and unique, proprietary products into a country that we feel is a leader in the skincare industry,"
said Founder and CEO of Nerium International, Jeff Olson.
The state of the art Brand Center is designed to help consumers learn more about Nerium's products. It's also a place for our Brand Partners to use as a resource for training with advanced marketing tools and materials to help grow their personal businesses. We built this with our field in mind – it's literally designed for success!
The opening of the Japanese Brand Center comes close to our five-year anniversary. Since we launched in 2011 with one product, we've grown at an extraordinary rate. We're grateful to our Brand Partners and millions of loyal customers who have helped put us in a favorable position for international expansion!
We'll officially launch in Japan on July 19, 2016. At that time, we'll offer Nerium's Age-Essential™ Night Cream Optimera+™ Formula, Age-Essential™ Day Cream Optimera+™ Formula and the Body Couture Cream™ Optimera™ Formula that all contain the proprietary SIG-1273™ ingredient that comes from 20 years of research by Princeton University Professor Jeffry Stock, and was perfected after 1,272 versions.
We're very excited about this next step in our international expansion and look forward to building a strong relationship with our Japanese Brand Partners and customers.
About Nerium International
Nerium International , LLC, headquartered in Addison, Texas, is a relationship marketing company that markets breakthrough anti-aging products validated by science. Since its August 2011 launch, Nerium has reached record-breaking sales and earned industry accolades while building a loyal customer base of millions in the U.S., Canada, Mexico, and South Korea.
Led by an award-winning executive team with more than 220 years of collective industry experience, Nerium International is committed to developing and distributing anti-aging products that are rooted in real science, produce real results and improve consumers' lives.