New Incentive Trip To Dubai Wows Talk Fusion Associates
July 15, 2016
By Team Business For Home International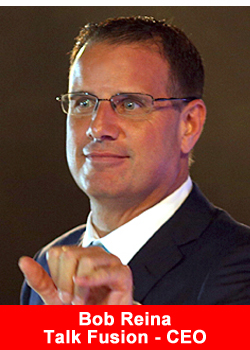 Talk Fusion is known around the world as an industry leader in incentive rewards. In addition to the wildly popular Dream Getaway vacation in Hawaii, the trendsetter in global video marketing now provides yet another incredible opportunity for its Associates—and this time it's to one of the most extravagant cities in the world: Dubai.
"We're always looking for new ways to reward our Associates for their dedication," said Founder & CEO Bob Reina. "Destination: Dubai is an amazing opportunity to celebrate their achievement and we can't wait to share it with them."
It's no surprise this new luxury vacation has created a wave of excitement among Talk Fusion Associates worldwide. The December 2016 itinerary includes thrilling excursions, exotic dinners, and authentic cruises.
With Talk Fusion's life-changing business opportunity being shared in more than 140 countries (and growing), incentives like Mercedes Madness, Rolex Watch, Recognition Rings, and others are more than just a perk of working with such an exceptional company. For many Associates, these rewards represent the kind of lifestyle they've only dreamed they would experience.
Talk Fusion has built a reputation for its solid commitment to helping people reach their dreams. Sometimes that's done by providing innovative products that can change lives on a global scale. Other times that means finding different ways to personally touch the lives of others and create unforgettable memories.
"We want as many people to go as possible," said Founder & CEO Bob Reina. "So we've made the qualifications within reach and are actively encouraging everyone to pursue it. With the right dedication and effort, we'll see a record number of Associates joining us."
Whether it's a brand-new luxury car or a once-in-a-lifetime exotic getaway, Talk Fusion believes in encouragement, motivation, and imagination. By sharing the video marketing products and business opportunity, Associates can enjoy new experiences and endless possibilities. And Destination: Dubai is one more way Talk Fusion is motivating Associates to keep moving toward their dreams.
ABOUT TALK FUSION
Home of the world's first all-in-one Video Marketing Solution, Talk Fusion is dedicated to helping businesses stand out from the competition, increase sales and profits, and keep their customers coming back. Talk Fusion offers dynamic ways to make marketing more engaging, memorable, and persuasive with video.
Talk Fusion's innovative products are marketed person-to-person by Independent Associates in more than 140 countries. 30 day Free Trials of the all-in-one Video Marketing Solution are available to anyone who wishes to try before they buy—no credit card required.
Established in 2007 by Founder & CEO Bob Reina, Talk Fusion fosters a strong commitment to Giving Back to family, friends, communities, and animal charities across the world. Learn more or sign up for a 30 day Free Trial at www.TalkFusion.com and "Like" Talk Fusion at www.facebook.com/TalkFusion.
DISCLAIMER
The incomes and lifestyles depicted in this article are not representative of the results achieved by most Talk Fusion Independent Associates. Talk Fusion does not guarantee your financial success. For actual results achieved by all Talk Fusion Independent Associates, see Talk Fusion's Income Disclosure Statement at www.talkfusion.com.