Plexus Worldwide Reaches Major Milestone With 100 Diamond Ambassadors
July 26, 2016
By Team Business For Home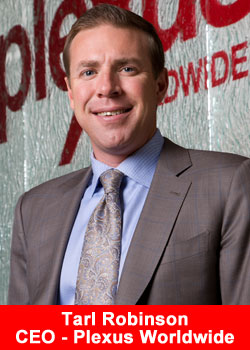 Plexus Worldwide, a leading direct-selling health, wellness and weight management company, a double AA+ classified opportunity by Business For Home, is proud to announce that for the first time, 100 of its Ambassadors (independent resellers) have reached the level of Diamond, the highest possible ranking one can achieve at Plexus Worldwide.
To become a Plexus Diamond, Ambassadors must first surpass several different levels within the company, including Silver, Gold, Ruby, Sr. Ruby, Emerald, and Sapphire.
Diamonds have worked extremely hard, often times for many years, to become the most elite, top earners out of over 300-thousand Ambassadors worldwide.
"This is an incredible achievement for our company, but we give all the credit to these hardworking Ambassadors for everything they have accomplished to reach Diamond level with Plexus Worldwide," said Tarl Robinson, CEO of Plexus Worldwide.
"There is a true spirit of teamwork and support across the entire company, and it's wonderful to see our Ambassadors cheering each other on as they continue to grow personally and professionally."
"Most if not all of these Ambassadors will tell you that becoming a Diamond is a life-changing experience for them and their families, and we couldn't be prouder," said Alec Clark, President of Plexus Worldwide.
"While each journey to achieving the Diamond rank is unique, we're extremely humbled that so many individuals of such diverse and unique backgrounds have reached this major level of success."
About Plexus Worldwide:
Since its inception, Scottsdale, Arizona-based Plexus Worldwide has been helping people transform their lives with exceptional, science-based health and wellness products and an exciting home-based entrepreneurial opportunity.
Plexus has been featured on the Inc. 5000 list of fastest-growing companies, and was named the 46th largest direct selling company in the world in 2016, according to Direct Selling News (DSN).
Plexus' core beliefs are simple: Be Trustworthy, Be Honest, Be Reliable, and Be Responsible. For more information about Plexus Worldwide visit www.plexusworldwide.com.