QNET Touches Lives through Global Ramadan Charity Campaign
July 20, 2016
By Team Business For Home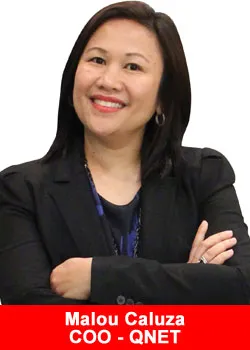 QNET, a world leading direct-selling company, enlivened many people with its Global Ramadan Charity Campaign hosted over the last month.
The initiative was carried out in over 10 markets across various regions and is in line with QNET's philosophy to enrich lives and to touch a billion hearts. QNET harnessed the essence of Ramadan being a time of giving and made all efforts to give back to society.
"We have come a very long way in our efforts to leave positive footprints behind. We have already consciously touched many lives through the people that have heard us and have benefited from our commitment to improving communities.
We intend to create an everlasting impact by letting people know that they are on their own. As we grow, we also realise that our battles cannot be fought alone.
We can only succeed with each other. We want to establish a concrete foundation where we touch more and more hearts, not just through network marketing but in everything we do" said QNET Chief Executive Office Haldun Arin.
This year's Ramadan charity campaign saw a great collaboration between QNET employees and Independent Representatives (IRs) in successfully organising the month-long series of charity activities in various markets. Themed 'Touching a Billion Hearts', a call out to QNET's goal to help a billion people, all activities focused on distributing food and spreading the festive cheer with the underprivileged.
Some key event highlights include:
West Africa – Charity activities were carried out in Mali, Côte d'Ivoire, Niger, Guinea and Chad. Events at each of these locations received overwhelming responses from local QNET IRs who volunteered to organise a multitude of activities that helped over 700 children from vulnerable backgrounds. These events were hosted across various villages and community homes through non-profit organisations like S.O.S Villages D'Enfants in Guinea and Mali, and a Destitute Centre in Chad.
Azerbaijan and Kazakhstan – Orphans were treated to a fun day at Umid Yeri, an orphanage Baku which means 'Place of Hope' in Azerbaijan. A soft lawn was set up in a playground area for the children and they were treated to a variety of entertainment activities including a magic show, clown show, balloon games, arts and crafts sessions and the distribution of gifts. In Kazakhstan; a "surprise" Iftar session was held and goody bags were given to children at Nur Orphanage.
Indonesia – QNET in Indonesia shared the Ramadan happiness with 200 orphans through an Iftar session at the Grand Sahid Hotel in Jakarta. The children were treated to a marawis (traditional double-sided drums) performance by their peers and a captivating storytelling session performed by Kak Aryo, a renowned storyteller. The storyteller spun tales about the importance of honesty, self-reliance and hard work, mirroring QNET's belief in all these traits. At the event, QNET also made a donation to two foundations – Yayasan Darul Aitam and Yayasan Cahaya Alam, and the children were gifted school kits.
Egypt and Dubai – The QNET team, formed by employees and IRs, distributed food bags and goodies to over 2,500 recipients from poor families, and local and immigrant construction workers.
It was indeed a meaningful, heart-warming and fulfilling charity campaign for QNET. QNET appreciates the contributions and assistance from all parties involved in making this campaign successful.
About QNET:
As a prominent Asian direct selling company, QNET provides a range of products that are offered through the e-commerce platform by Independent Representatives (IRs) in over 100 countries. The company also has offices and agencies in 25 countries worldwide, and more than 50 stockists, apart from localized operations or franchisees in a number of countries.
QNET is a member of the Direct Selling Association of Malaysia, the Direct Selling Association of Singapore, Direct Selling Association of Philippines, The Direct Selling Association of Indonesia, the Hong Kong Health Food Association and the Health Supplements Industry Association of Singapore among others.
QNET is also active in sports sponsorships around the world, including football (Direct Selling Partner of Manchester City Football Club), Formula One, badminton and more, due to the company's strong belief that the drive, passion and teamwork of sports mirrors that of QNET. For more information, please visit QNET's website at www.qnet.net