ViVi Jewelry Formerly Cookie Lee Filed For Bankruptcy
July 15, 2016
By Team Business For Home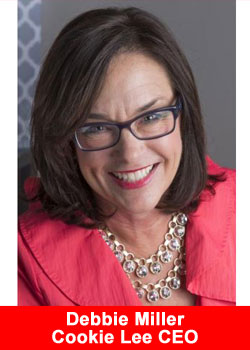 Without a warning or a message from corporate, ViVI Jewelry has filed for bankruptcy. In the past, top consultants have earned more than $1 million in sales.
It is one of reasons why we have published our Business For Home App as distributor you need to be well informed; ViVi jewelry had a B rating….
In April 2014, founder Debra Lin sold the company to industry veteran Debbie Millar.
According to a message from ViVi Jewelry leader Merry McCallum:
Friends and jewelry fans, it is with a heavy heart that I share the news that ViVi Jewelry filed for bankruptcy today. I did not know this was coming, so it was shock to me as much if not more than it is for you.
I have loved this business for the last 8 years and have loved meeting each and every one of you! All ordering has been halted as of today.
I will be selling what I have in my inventory and hosting one more fun open house. If you would like an invite to my clearance open house, please let me know. I will miss you all so much! Thank you for all of your support and love over the years.
The company website www.bevivi.com is down.
About ViVI:
ViVI, which stands for vision, inspiration, value and independence, is about celebrating individuality and honoring the bonds of friendship through helping women succeed in achieving a sustainable income. ViVI Personal Stylists can earn up to 50% profit from all jewelry sales, participate in a variety of personal development and coaching programs, and capitalize on incentive programs.
ViVI is just as committed to serving its customers as it is its Personal Stylists by offering a wide variety of affordable, fun and fashionable jewelry inspired by fashion-forward, trendy, contemporary designs and classic basics – all under $50.
The jewelry is delivered directly to customers through e-commerce and social media channels, home and office shows, fundraisers and personal shopping through an ever-growing base of independent Personal Stylists. Customers can expect exquisite jewelry with new designs each month, including accessories like sunglasses and scarves.
With ViVI, it's wear it, share it, sell it! To learn more, visit www.bevivi.com.