Wor(l)d Global Network Opens 11th Office In Thailand
July 15, 2016
By Team Business For Home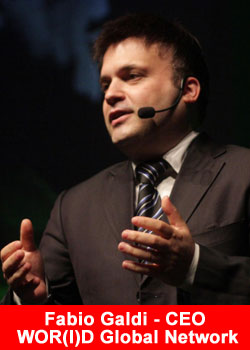 According to a Wor(l)d Global Network press release:
After two months of hard work we achieved the prestigious goal of opening our 11th office in the World, and new offices in Seoul, Hong Kong and Hanoi will follow.
This is the result obtained in Bangkok, capital of Thailand, one of the main doors to the Asian market.
The first meeting with distributors will take place on Saturday, July 16. It will see the participation of the Asian Chief Sales Manger Monchai Kamolratanachai and Chief Marketing Officer Antonio De Rosa.
The official opening ceremony will take place on Sunday, July 17 with the participation of the Company's top management.
Our beautiful office, spread over an area of nearly 1000 square meters, is located on the 39th floor of SunTowers, a prestigious building in the heart of the business district of the city.
It includes 2 meeting rooms and a huge public area dedicated to the pickup of the products and one-to-one meetings as well as plenty of space for top management offices and all operational staff.
The ribbon-cutting ceremony will bring together all of the top leadership of the region, led by Nat and Chanida Puranaputra, the first President Millionaire Asia.
About WOR(l)D GN
WOR(l)D also referred to as World GN is a global multi million dollar company that offers services in the telecommunications, renewable energy, technology and mobile Telecommunication.
Its current headquarters is in the United States with its major offices in the United States, United Kingdom, Russia, Moscow, Ireland, China and Singapore. For more information please visit www.worldgn.com