Youlab Announces International Expansion Into South Korea
July 20, 2016
By Nicole Dunkley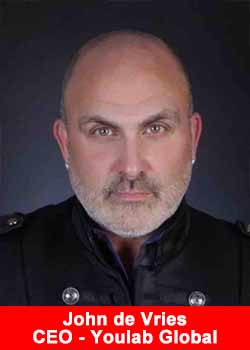 Youlab Global, the premiere ageless living brand revolutionizing the direct selling industry, recently today it has obtained the approval for its direct selling license in South Korea and will launch business operations this month.
Youlab Founder and CEO, John de Vries, is honored and excited to bring Youlab's products, opportunity and culture to the wonderful people of South Korea, one of the world's largest opportunity markets.
"There is no better place to commence our international expansion and invite Asia to experience Ageless Living from the inside out," says de Vries.
This expansion marks Youlab's commitment to helping its Consultants grow their businesses on a global scale, providing increased opportunities for phenomenal success.
With this historic event just days away, it is clear Youlab is committed to continuing its remarkable success after just one year in business in markets across the world. The company will continue to expand its operations across Southeast Asia, Australia, Europe, Canada and Mexico.
About Youlab Global
Youlab is an Ageless Living company guided by Vision, Belief, Integrity and Passion. Our products allow you to FEEL the results and work from the inside out. We are a social commerce company with products marketed through independent distributors. To learn more, visit https://youlabglobal.com/.