ACN Continues Asian Expansion With Launch Of Japan
August 21, 2016
By Nicole Dunkley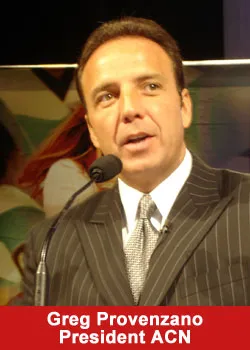 ACN, Inc., the world's largest direct seller of telecommunications, energy and other essential services for home and business, and the 26th largest direct selling company overall, continues to make history with the launch of its 25th country, Japan.
Headquartered in North America, ACN has primarily been a services-based company, with individuals creating home-based businesses offering services such as phone, wireless, internet and gas and electricity.
However, ACN introduced an innovative strategy that combines the services industry with the health and wellness industries in many of its international markets.
ACN Japan will initially focus on offering its BenevitaTM product line – a premium lifestyle brand that provides wellness, nutrition and weight management products. Additionally, the company seeks to offer a variety of services to customers in the future, including wireless, energy and internet.
ACN opened its Japan headquarters in the Minato neighborhood of Tokyo in mid July – providing a meeting space, a call center, corporate offices and a product storefront – allowing ACN to provide service and support locally to current and future Independent Business Owners and customers.
ACN began its expansion into Asia in 2010 with the launch of South Korea and brings more than two decades of success in the direct selling industry to Japan under the leadership of VP of Sales Danny Bae. As an ACN IBO for many years, and the driving force behind ACN's Asian expansion, Bae has hands-on experience to help develop leaders in Japan, as he has successfully done in Korea.
"As the fifth largest direct selling market worldwide, Japan was incredibly appealing to us," said ACN President and Co-Founder Greg Provenzano. "But it was the people that sealed the deal when selecting Japan to continue our Asian expansion."
About ACN Inc.
Founded in 1993, ACN is the world's largest direct seller of telecommunications, energy, and other essential services for residential and business customers. ACN provides the services people need and use every day including Phone Service, Wireless, Energy, Merchant Services, Television, Home Security and Automation and High Speed Internet.
ACN operates in 25 countries with offices located throughout North America, Europe, Asia, Latin America and the Pacific.