Avon Brings 5,000 Attendees Together For National Convention
August 10, 2016
By Nicole Dunkley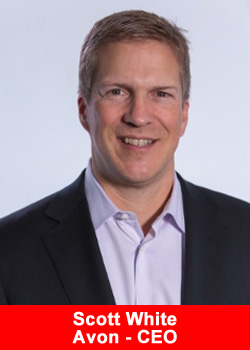 This past week, New Avon ("Avon") hosted "RepFest," its annual Representative Convention in Las Vegas, bringing five thousand attendees together to share the company's vision for the future, and a celebration of the company's 130 year history as a direct selling leader and beauty icon.
Avon Representatives hailed from all 50 states to gather for three days of building knowledge, relationships and futures.
Scott White, Chief Executive Officer of New Avon, and Betty Palm, U.S. President, Social Selling for New Avon, delivered keynotes sharing Avon's commitment to become the best social selling company in North America.
"I'm proud to lead this incredible company with the purpose and commitment to change women's lives. Our visionary founder David H. McConnell launched this business based on the revolutionary concept that women could earn an independent income – 34 years before women even won the right to vote," said Mr. White.
"We invite the world to meet a very New Avon. We are a $1 billion, 130 year old start-up and are embarking on a new beginning. We are committed to investing in our Representatives and their businesses, and driving Avon's strength and leadership in this powerful direct selling channel."
"Everyone knows the Avon name, and that name means the best in beauty and business. And everyone knows we are the company for women. Since our founding, incredible, empowered, every-day, yet extraordinary women have been making it happen, making dreams become reality. Avon has positively impacted more female entrepreneurs than any other company, ever," said Ms. Palm.
"The best is yet to come for our Representatives – breakthrough products, training, technology, advertising, innovative programs, and a business opportunity that gets better as we work to simplify the business and improve the earning opportunity."
Avon RepFest 2016 featured in-demand business seminars, innovative new product announcements, as well as a celebration of the Avon Representatives who have achieved personal success in selling, recruiting, and leadership development.
About New Avon LLC
New Avon LLC is the leading social selling beauty company in North America. The company generated over $1 billion in revenues during 2015, and has nearly 400,000 independent sales Representatives in the United States, Puerto Rico and Canada.
New Avon's product portfolio includes award-winning skincare, color cosmetics, fragrance and personal care products, featuring iconic brands such as ANEW, Avon Color, Mark, and Skin So Soft, as well as fashion and accessories. Avon has a 130 year history of empowering women through economic opportunity, and the company also proudly supports the Avon Foundation for Women in its efforts to end breast cancer and domestic violence.