Jeunesse Ranks As Only Direct Selling Company On Inc. 500 List
August 22, 2016
By Nicole Dunkley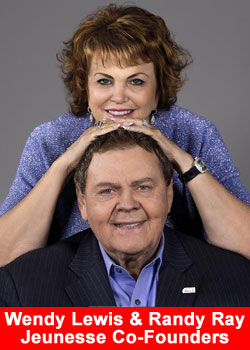 With an impressive three-year growth rate of 791%, global youth enhancement company Jeunesse ranked #481 on Inc. magazine's 35th annual list of the fastest-growing private companies in America. The company ranked #6 on the subset list of Top Orlando, FL Companies.
This ranking marks Jeunesse as the fastest-growing Inc. 500 company in the direct selling industry, and the only direct seller to rank in the top 500 this year. In addition, Jeunesse is the only direct selling company to have maintained a top tier ranking for three consecutive years.
Jeunesse also has the distinction of being the only company, in any industry, on the Inc. 500 this year to have achieved billion-dollar annual sales, which is noteworthy as it is rare for a billion-dollar company to appear in the top 500. Jeunesse is one of only nine companies to do so in the list's 35-year history.
The company's 2016 ranking comes after a year where Jeunesse reached the billion-dollar milestone and garnered a multitude of corporate business awards including Stevie Awards for Company of the Year and Fastest Growing Company of the Year in both the American Business Awards and International Business Awards.
The Inc. 5000 is the most prestigious ranking of the nation's fastest-growing private companies. The list represents a unique look at the most successful companies within the American economy's most dynamic segment — its independent businesses. Companies such as Microsoft, Dell, Domino's Pizza, Pandora, Timberland, LinkedIn, Yelp, Zillow and many other well-known names gained their first national exposure as Inc. 5000 honorees.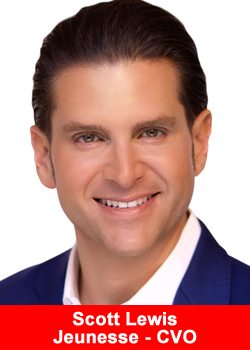 "The Inc. 500 is a prestigious collection of amazing privately held American companies, and we are honored to be ranked among them.
\Our success has been rooted in the efforts of the Jeunesse Distributors, executives and employees around the world who have collectively contributed to the company's accomplishments. We are proud of this achievement and excited for what the future holds for Jeunesse," commented Jeunesse Chief Visionary Officer, Scott Lewis.
Jeunesse will be featured along with the other top 500 companies in the September issue of Inc. hitting newsstands August 23. This year's list is the most competitive crop in Inc. 5000 history. For complete results visit inc.com/inc5000/list.
About Jeunesse
Jeunesse is a global direct selling company with a mission to positively impact the world by helping people look and feel young, while empowering them to unleash their potential.
The company's exclusive skin care and nutritional products make up a comprehensive Youth Enhancement System. With multilingual customer service and back office support and a global enrollment system, Jeunesse has developed a cutting-edge platform to share innovative products, training and support through 32 fully operational offices to markets in over 100 countries. Learn more at Jeunesseglobal.com.