Mannatech Opens Hong Kong Office
August 6, 2016
By Team Business For Home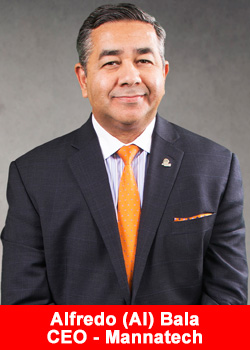 Mannatech, Incorporated (NASDAQ: MTEX), a global health and wellness company a – Triple AAA+ classified opportunity by Business For Home – committed to transforming lives to make a better world, will hold a grand opening event for its Hong Kong office on Monday, August 8, from 10 a.m. to 12 p.m. at Lippo Sun Plaza, Unit 1501, 15th Floor, 28 Canton Road, Tsim Sha Tsui, Kowloon, Hong Kong.
Mannatech's Hong Kong office grand opening will have a number of special guests including the company's CEO and President, Alfredo "Al" Bala, Mannatech's Regional President of Asia, Patrick Park, and company co-founder and member of the Board of Directors, Ray Robbins.
The new office will be the business hub for Mannatech's activities in the Hong Kong region. It has been designed to facilitate and support Mannatech's independent sales Associates' activities as well as holding meetings and training sessions.
This is an exciting time for Mannatech in Hong Kong as we officially welcome our Associates to their new home for business,
said Mannatech Hong Kong's General Manager Roger Hsueh.
"Mannatech has been steadily building its presence in Hong Kong for some time and this office opening is key to regional growth and for providing proactive support to our independent sales Associates who are building strong, long-term businesses here."
The grand opening ceremony will include addresses by Park, Bala, Robbins and Hsueh, as well as a ribbon cutting and entertainment provided by a lion dance troupe. Attendees to the event will be treated our TruPlenish shakes, tours of the office and will be able to talk to top Mannatech corporate and field sales leaders.
Mannatech Hong Kong Associates are welcome to attend as well as interested members of the public.
About Mannatech
Mannatech, Incorporated, offers a profound wellness experience through a financially rewarding opportunity that makes a difference in the lives of people across the world. Through its innovative glyconutrition products, Mannatech transforms lives, providing an unprecedented level of natural wellness, freedom and purpose.*
With more than 20 years of experience and operations in more than 25 countries, Mannatech is committed to transforming lives. For more information, visit Mannatech.com.