Social Retail Boosts Modere To 250% Growth
August 30, 2016
By Team Business For Home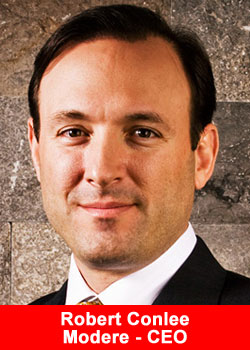 Driven by the viral nature of Social Retail, Modere – is experiencing record growth for the 2016 calendar year.
The idea that customers are rewarded and incentivized to share with their friends the products they use and love every day, is coming to life and yielding the anticipated results for Modere Social Marketers.
Since the start of 2016, Modere's growth has been consistent from month to month, setting a new sales record for the highest retail sales day and total monthly revenue during July.
Justin Serra, General Manager of North America commented,
"The momentum that's emerging is something that we knew would come. Our unique business model capitalizes on trends in ecommerce, social media, and the direct selling industry and the move toward healthier, cleaner label products in the consumer packaged goods industry.

Social Retail simply means more success for more people and it's exciting to see the results and the changes we are making in people's lives."
Where others are questioning how to move forward with recent regulatory pressure, Modere has seen a growth of 250% in North America.
Silver Elite 3 Social Marketer and Modere partner Justin Prince shared his excitement and told us,
"True genius is in simplicity, and our business is very simple. All indicators—revenue, rank advancements, a simple duplicatable system, life changing products, and the regulatory environment—point to the fact that we're doing the right things.
The most gratifying part of all this is the personal growth and success of individuals and families."
Modere is recognized in the industry as a leader in change, a safe harbor when it comes to Social Retail, and as a Triple A (AAA+) opportunity by Business For Home.
About Modere
Modere offers a category-leading portfolio of Live Clean lifestyle essentials beauty and personal care, health and wellness, and household products that are equal parts safe, high-performing, and beautifully designed.
At Modere, we create more than just products; we create meaningful experiences. We believe modern health involves Live Clean: pure nutrition, a clean environment, and safe ingredients across all products: consumable, topical and household.
Modere brings a holistic approach to well-being and its products reflect a commitment to excellence and innovation, with tested formulas proven around the globe for more than 25 years. Modere is headquartered in Springville, Utah and its Marketing Center of Excellence and Public Relations is located in Newport Beach, California. For more information please visit www.modere.com