WorldVentures In Inc. 5000 With Three-year Growth Of 581%
August 25, 2016
By Team Business For Home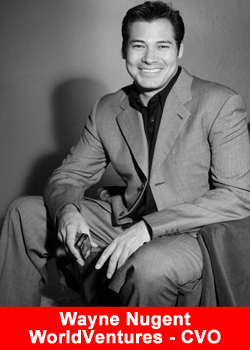 WorldVentures, a Triple AAA+ classified opportunity by Business For Home – that sells memberships providing a diverse set of lifestyle products and experiences, rose from its No. 915 to No. 677 in Inc. magazine's annual Inc. 5000, an exclusive ranking of America's fastest-growing private companies.
WorldVentures received its ranking based on its three-year growth of 581%.
The list represents what Inc. refers to as the superheroes of the U.S. economy—America's independent entrepreneurs. Well-known companies such as Pandora, 7 Eleven, Toys 'R' Us, Zipcar, Zappos.com and numerous other brands have been honored by the Inc. 5000.
We're honored to be named to the fastest-growing companies list once again, WorldVentures Founder and Chief Visionary Officer Wayne Nugent said.
We continue to gain recognition and earn awards as a growing company as well as one of the top travel and hospitality companies.
This is a great achievement for our corporate team and Independent Representatives around the world who have worked so hard to deliver these results.
Now in its second decade, Nugent looks forward to the future with a new technology innovation in development. CEO Dan Stammen, comments,
Our collaboration with Nxt-ID, Inc. (NASDAQ: NXTD) in the development of a new smart card not only sets WorldVentures apart in the direct selling industry, but will allow us to develop the most technologically advanced human networking interactions through new products while continuously enhancing our current product set.
The company expects to make the card available to its U.S. membership December 2016.
This recognition comes at a time of tremendous success for WorldVentures. In addition to being named one of America's fastest-growing private companies in the Inc. 5000 list, the company was recognized at No. 32, up from No. 47, on the Direct Selling News' DSN Global 100 list and No. 25 on the DSN North America 50 list.
Its core product, DreamTrips™ Memberships, eclipsed competitors for the coveted title of Africa's Leading Travel Club during the 2015 World Travel Awards, and was the Silver winner in one category and a Bronze winner in ten categories in the 37th Annual Telly Awards for its Together Goes Further online video.
Complete results of the Inc. 5000 can be found at https://www.inc.com/inc5000.
About WorldVentures
WorldVentures Marketing, LLC, a privately held company based in Plano, Tex., is a global travel club that sells memberships providing a diverse set of lifestyle products and experiences.
The company uses the direct sales model to go to market with active Representatives and Members in 29 countries. For more information please visit www.worldventures.com
About the Inc. 5000
The Inc. 5000, first introduced in 1982 as the Inc. 500, ranks companies by overall revenue growth over a three-year period. All 5,000 honoree companies are individually profiled on Inc.com. The top 500 are featured in the September issue of Inc. magazine, the leading entrepreneurial advocate for 33 years running. The Inc. 5000 also ranks the fastest-growing companies by industry, metro area, revenue, and number of employees, and also highlights women- and minority- run companies.