Organo Gold Expands Into Weight Management Market
September 6, 2016
By Team Business For Home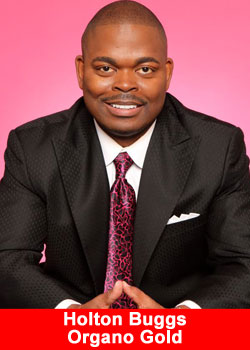 Coffee company Organo Gold, catering to consumers' active lifestyles, today announced the OGX FENIX Nutritional Shake, which serves as the inaugural product and transformation program in the new OGX nutritional product line.
OGX FENIX is a whey protein drink mix with organically grown Ganoderma that provides healthy nutrition, aids in the weight loss or the weight management process; based on individual use.
"Meeting one's nutritional needs in a convenient and economical manner, given today's fast-paced lifestyle, is the goal of OGX and a natural evolution for ORGANO," stated Bernardo Chua, Chief Executive Officer and Founder of ORGANO.
"OGX FENIX, along with its comprehensive nutritional guide, promotes and teaches healthy eating habits that can enable people to live a healthier, active lifestyle."
OGX FENIXTM is currently available in a smooth tasting Vanilla and rich and creamy Chocolate. The Shakes are, gluten-free and contain whey protein that is free of artificial growth hormones, along with Ganoderma, electrolytes, and a prebiotic fiber for optimal digestive health. The products are now available in the U.S. and Canada through the OG Independent Distributor network.
https://www.youtube.com/watch?v=uo-Xg7Uuw_E
Accompanying each OGX FENIX order is the OGX Nutritional Weight Management Guide that takes OGX FENIX to the next level. ORGANO shows you how to do it with recommended meal plans, exercise options for all levels of fitness, hints to maximize success, as well as customized recipes that keep your weight management plan engaging, fun and efficient. The shakes are easy to use – 2 shakes a day help melt the pounds away, 1 shake a day helps keep the fat away when used with a sensible eating plan and exercise program.
"OGX FENIX solves the daily dilemma of having to choose to eat healthy or eat fast food on the go," stated Shane Morand, Co-Founder of ORGANO, "Now you can choose to do both while enjoying ORGANO's gourmet coffees, teas and supplements in the process."
Holton Buggs, Chief Visionary Officer added,
"Across the globe, people continue to seek balance in all areas of their lives – whether it's work, health or finances. ORGANO continues to provide the solution of life balance – through our mission, our products and opportunity."
About ORGANO
Founded in 2008, ORGANO remains focused on its mission to bring the treasures of the earth to the people of the world with premium products that help them live a divine lifestyle – defined as balance and maximum happiness in the areas of life.
We meet this mission through the principles of the Napoleon Hill Foundation, with which the Company has a long-standing and exclusive collaboration. ORGANO offers its suite of products through its Independent Distributor network and to consumers through its retail and Preferred Customer programs in the United States, Canada and Mexico. Learn more about ORGANO at: www.organogold.com