Albert Gyeke – Vida Divina Achieves $30,000 Within 30 Days
October 29, 2016
By Team Business For Home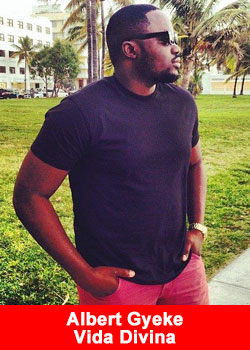 At the young age of 24, it is certain that Albert Gyeke has discovered his very own "Yellow Brick Road" and may very well be the Wizard himself. He is driven, approachable, hands-on and well on track to become a 7 figure earner in the industry of Network Marketing.
This remarkable gentleman from Ghana stepped onto American soil 7 years ago, determined to garner his own version of success and his perseverance is paying off in amazing ways. In only a month with Vida Divina, Gyeke has closed September with earnings over a $37,000 mark, over 20,000 active downline members, and teams in Nigeria, Ghana, Kenya, South Africa, Canada, and the United States.
Albert spoke to us, "Business, especially Network Marketing, has ups and downs… there were times I literally felt like quitting the industry and getting a JOB since I do have a college degree, but something told me to hold on and believe–so i did.
Imagine your MLM business not going smoothly, your organization falling apart, income running low, and watching your colleagues that you graduated college with buy homes and get their dream jobs. In the meantime, you don't even have a roof above your head and you're still trying to make this MLM thing work."
After shedding some sweat,asking some questions, and testing the ground with other ventures, Albert found his niche in Network Marketing. Following his passion for success, he reached out to Armand Puyolt, CEO of Vida Divina, for mentorship. Armand took a liking to Albert, stepped up to educate and enlighten him on the innards of a successful Network Marketing team, showing and teaching him his main marketing principle: Lead With Love.
"You know, when I first met Albert, I saw my young self in him. He knew that what he wanted was success, and he was willing to put in the work to do it. He did not want handouts, he was not all talk. I saw in his eyes he wanted to prove to the world that he is worthy of having success," said Armand Puyolt.
Albert's Vida Divina Journey wasn't a very smooth one at first. Albert was homeless and travelled state to state, city by city to launch his business. For Gyeke, spening most of his time sleeping on couches or in his car was enough fuel to engage in the journey of his lifetime.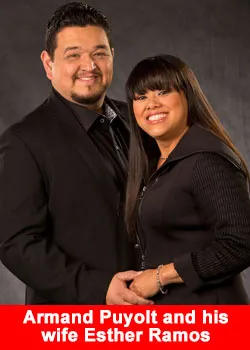 "The MLM industry is a beautiful playground for all of us who are dreamers with goals to accomplish. Albert is living proof that a young person with drive and passion for a dream in Vida Divina can make it happen if you put your mind to it, nothing will ever be impossible," Armand then adds.
When asked about his journey, Albert said, "My advice to anyone out there in the MLM industry is to enjoy the process. There's no discount on success, you'll have to pay full price. Pace yourself and be patient. To see the bottom means the top is as real. Keep pushing, joy wouldn't feel so good if it wasn't for pain. Your time will surely come as long as you don't quit. As Armand once told me, YOU HAVE TO BE A MASTER OF PATIENCE and God will always reward you"
Those whom have had the pleasure of meeting Albert Gyeke can attest to his genuine passion and success for not only himself but for others as well. Albert has taken the roadmap that Armand shared with him in the same spirit and reached back in mentorship to like minded driven upcoming leaders. Keep an eye on Albert Gyeke–the way we see it, this young man will continue to prove to this world that a kid from Africa is worthy of the American Dream.
About Vida Divina
Vida Divina was founded by MLM Legend Armand Puyolt, who has been in the Top Earners ranks for years in the MLM arena as a distributor. Now as CEO of Vida Divina, Armand Puyolt has a footprint into 10 countries, each with impressive Vida Divina corporate buildings and training centers.
Vida Divina also currently ships their products to over 30 countries and owns its own manufacturing facility with over 260 patents for unique products. As a debt free company, Vida Divina was created to be the Ark: to cary as many people to success as possible, helping people from all walks of life to have an opportunity to change the future of their family and themselves for life. For more information please visit www.vidadivina.com