ARIIX Set A New Month Record At $13.5 Million
October 12, 2016
By Team Business For Home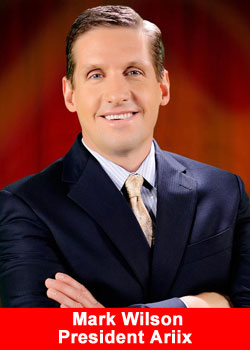 ARIIX, an international opportunity company – a Triple A classified opportunity by Business For Home – that promotes healthy, toxic-free living, is beyond excited to announce record-breaking sales for September.
At $13.5 million, we've not only set a record for the month, but crushed last year's totals, surpassing 2015 total sales with three months to go.
Breaking new ground is nothing new for us. ARIIX is not your typical MLM company. It was created by a group of experienced Executives, sick of sticking to the normal way of doing things and ready to shake things up and revolutionize the industry.
With a unique compensation plan that puts Representatives first, and products that lead the industry in purity and quality bar none, ARIIX has been recognized again and again as one of the fastest growing, exciting companies to watch in the industry today.
Awards including Stevie Innovation and Executive Leadership honors, Golden Bridge awards, DSMA Visionary accolades and more, show that our Executives mean business – and are on the path to creating something new, exciting, and focused on changing lives on a global scale.
"It's exciting to see this phenomenal growth in all regions around the world," said Mark Wilson, ARIIX President.
"Many companies are depending on new market openings to offset declining sales in their current regions, but we are experiencing impressive growth for such a young company not just in Asia, but the Pacific, North America, and Europe!"
"Like Apple, Uber, Dollar Shave, Amazon, Tesla, and other industry disrupters, ARIIX has taken a new approach to the $180 Billion, 100+ year-old Direct Sales industry. ARIIX is not your parents' or grandparents' Direct Sales company. We recognize that families are looking for a fresh approach to building a business of their dreams and that the old model isn't attractive today.
With the continued sales trends, we look forward to many great years ahead of sustainable and life changing growth."
About ARIIX
ARIIX is an international opportunity company that creates superior, exclusively branded products marketed through independent representatives. To promote healthy living, ARIIX develops toxic-free products through collaboration with world-renowned experts in the health, wellness, and fitness industries. With a devotion to helping others unleash their potential for good, ARIIX provides a global vision, outstanding management experience, driven industry leadership, and a valued partnership that protects its representatives.
This partnership is underscored by a patent-pending compensation plan created to give the greatest benefit to the representative. The ARIIX opportunity and products are available in Australia, Belgium, Canada, Greater China including Hong Kong SAR and Taiwan SAR, Japan, Kazakhstan, Mexico, The Netherlands, Portugal, Russia, Singapore, South Korea, United Kingdom and the United States. For more information please visit www.ariix.com or phone 1-855-GO-ARIIX.