Buyezee Announces Its First 5 Star Qualified Leader In Germany
October 10, 2016
By Team Business For Home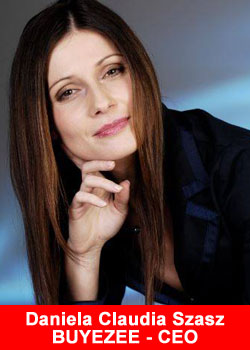 Just 5 months after joining in April, the first German leader has reached the 5 Star Rank Level in the Buyezee Compensation Plan.
Daniela C. Szasz, CEO of Buyezee commented:
"We are so pleased with the expansion we are seeing in Europe, especially Germany.
As we continue to generate interest in new countries, we are holding our first Greek webinar and training sessions this week. We have about 5 other countries in the pipeline."
We especially love seeing our leaders, just like our first 5 Star, achieve their milestones so early in their Buyezee career. Seeing everyone growing within their teams and setting their own goals for success makes us really proud and happy for them. Congratulations to all those that are heading towards fulfilling their dreams!
ABOUT BUYEZEE™
A global provider of fully serviced eCommerce shops that can empower individuals and companies alike to immediately brand, promote and profit from the Multi Trillion Dollar marketplace with little or no previous knowledge or experience.
BUYEZEE's innovative eCommerce products are marketed person-to-person by independent Shopreneurs on a global basis.
From its conception, BUYEZEE™ have chosen and consulted the most competent people available, thus ensuring that no beta testing is carried out at the expense of the network. Much time, money, planning and resources has been invested into product development to make this a powerful and leading global opportunity.
More Information can be obtained from our corporate website: www.buyezee.net