Buyezee To Release eCommerce "Open Market" Game Changer
October 31, 2016
By Team Business For Home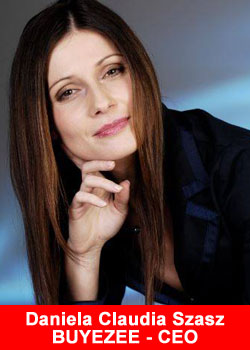 Just seven months since Buyezee announced to the business press their eCommerce Super Affiliate business model, the company has continued its exponential month-on-month growth, in terms of new websites being launched by their network, visitors, Shop Owner Sales, Shopreneurs and incomes being generated.
The next release of their shopping software is set to further enhance their already huge database of products, services and vendors with the introduction of their Open Marketplace and Supplier Warehouse Interface which will enables businesses, large or small, to manage, promote and ultimately sell through the Buyezee network of thousands of shops and the millions of monthly visitors that they attract.
Antony Spear – Buyezee CTO stated:
Over the past months we have had literally hundreds of requests from companies asking us to add their products to our network. With this new system, scheduled for release December 2016, this will enable product uploads to the search engine and is going to be a Game Changer.

It helps our Business Eco-system by further increasing the choice of products for consumers, our suppliers with a ready made marketplace for them to promote and sell their products, and our Shop Owners and Shopreneurs with a massive opportunity to share in the profits of the sales of the Shopping Software and commission from product sales.
Daniela Claudia Szasz – Buyezee CEO commented:
This is going to greatly benefit and boost our more mature eCommerce regions; but the effect will be especially great within our emerging marketplace, where it will give every company, of any scale, the tools they need to participate in Buyezee's trading platform.

By providing an inexpensive and rapid go to market solution, complete with existing website traffic, they are quickly and easily empowered to further their trade, showcasing their products on the global stage.
The release date of the Buyezee Open Market Solution will be announced in the coming weeks.
ABOUT BUYEZEE
A global provider of fully serviced eCommerce shops that can empower individuals and companies alike to immediately brand, promote and profit from the Multi Trillion Dollar marketplace with little or no previous knowledge or experience.
BUYEZEE's innovative eCommerce products are marketed person-to-person by independent Shopreneurs on a global basis.
From its conception, BUYEZEE™ have chosen and consulted the most competent people available, thus ensuring that no beta testing is carried out at the expense of the network. Much time, money, planning and resources has been invested into product development to make this a powerful and leading global opportunity.
More Information can be obtained from our corporate website: www.buyezee.net