Mannatech Wins Chairman's Healthcare Award By Latin Business Association
October 11, 2016
By Team Business For Home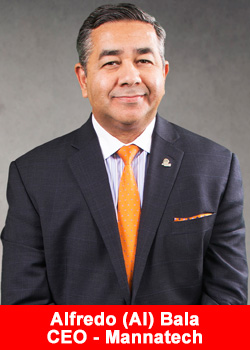 Mannatech®, Incorporated (NASDAQ: MTEX), a global health and wellness company committed to transforming lives to make a better world, will receive the Chairman's Healthcare Award by the Latin Business Association (LBA) at the 40th Annual Sol Business Awards Gala on Friday, October 14 at the Crowne Plaza Hotel in Los Angeles.
Mannatech was nominated and was unanimously approved for the award by the LBA's Board of Directors.
Annually awarded to a company who is progressively making a difference in the healthcare industry, this recognition was given to Mannatech this year due to the company's commitment and innovative approach to health and wellness,* as well as its dedication to the Latino community.
"We are honored to be recognized among such a prestigious group of organizations who share in our passion, not only of better health and wellness, but also for the Latino market," said Alfredo "Al" Bala, Mannatech's CEO and President.
"Mannatech is truly grateful to accept this celebrated award, and we look forward to furthering our devotion to supporting the health and wellness needs of the members of the Latino community."*
As a part of the company's commitment to supporting the growing needs of the Latino market, Mannatech will be attending the LBA's Global Business Summit, which will provide Latinos around the world the possibility to learn more about the company's business opportunity. With more than 30,000 attendees expected at the event, Mannatech will also share about its unique, glyconutrient-based health, wellness, fitness and skincare products to this group of entrepreneurs, business leaders, government representatives and industry experts from across the U.S. and internationally.
The LBA Global Business Summit will take place October 12-14 at the Crowne Plaza Hotel at Commerce, 6121 Telegraph Road, Commerce, California 90040. Connect with Mannatech and learn more at booth #2829.
To begin transforming your life or the lives of those around you, please visit Mannatech.com.
*These statements have not been evaluated by the Food and Drug Administration. These products are not intended to diagnose, treat, cure or prevent any disease.
About Mannatech
Mannatech, Incorporated, offers a profound wellness experience through a financially rewarding opportunity that makes a difference in the lives of people across the world. Through its innovative glyconutrition products, Mannatech transforms lives, providing an unprecedented level of natural wellness, freedom and purpose.
With more than 20 years of experience and operations in more than 25 countries, Mannatech is committed to transforming lives. For more information, visit Mannatech.com.