Mary Kay Foundation Grants $3M To Domestic Violence Shelters
October 12, 2016
By Nicole Dunkley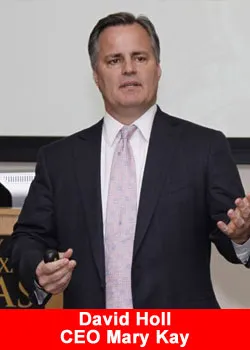 The Mary Kay Foundation is supplying critical funds to 150 domestic violence shelters across the U.S. through its annual grant program.
The charitable arm of Mary Kay Inc. is awarding $3 million in grants, each in the amount of $20,000, throughout Domestic Violence Awareness Month in October.
Since its inception 20 years ago, the foundation has invested $38.6 million in its annual shelter grant program. The funds are provided on an unrestricted basis, meaning organizations can apply them where they are needed most.
For example, Mary Kay reports that one recipient, the Family Crisis Center in LaFayette, Georgia, will use its grant to hire a part-time counselor to run domestic violence groups for women and teens in the shelter. Another, Carteret County Domestic Violence Program of Morehead City, North Carolina, will be able to replace the failing roof on its facility.
"The fact that shelters across the country can use these unrestricted funds to best fit their immediate needs has often made the difference between keeping the doors open or closed, helped maintain a critical service or provided a life-saving safe place for a family in need," said Anne Crews, Mary Kay Foundation board member and Mary Kay Inc. Vice President of Public Affairs.
This year's grant recipients were selected from a pool of nearly 600 applicants. The funds are raised in part through Mary Kay's Beauty That Counts initiative, which donates a portion of proceeds from the sale of limited-edition beauty products.
About Mary Kay
Irresistible products. Positive community impact. Rewarding opportunity. For more than 50 years, Mary Kay has offered it all.
With 3.5 million Mary Kay Independent Beauty Consultants and $4 billion in global annual sales, Mary Kay is a top beauty brand and direct seller in more than 35 markets around the world. Discover what there is to love about Mary Kay by connecting with a Mary Kay Independent Beauty Consultant at marykay.com.