Total Life Changes Restructures Management In Latin America – Appoints Two New Positions
October 19, 2016
By Nicole Dunkley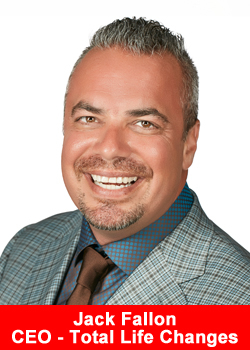 Total Life Changes founder and CEO Jack Fallon has called for some immediate changes and restructuring of management in Latin America after a careful analysis of data from the past 36-months of sales and logistics.
As a result, Chief Operating Officer, John Licari has created two new positions; appointing former Peru Office Manager, Darwin Almeida to Regional Manager and Alexandra Serna, former International Operations Coordinator, to General Manager of Latin America Operations.
Vice President of Latin American Sales, Bolivar Enriquez will continue to provide sales consultation with all twelve offices and work directly with Almeida and Serna to ensure continued growth in these valuable countries.
Fallon summarizes the recent changes in Latin America:
"We've had to make some very tough decisions in the past few days. I have so much respect for all of our associates and office managers in each of our twelve countries in South America. Our company experienced much of its growth and recognition in the industry because of the dedication and work ethic of our employees and their service to our salesforce and customers in Latin America.
We have spent much of the third quarter meeting and analyzing our data and have had to make some tough business decisions. Our global vision has never been stronger. I believe that these changes are going to have a great impact in the overall success and retention of customers and independent business owners for many years to come. We have implemented some strategies based on the data and we will carefully analyze it over the course of the next ninety days and make adjustments as needed. We need to reestablish the excitement of our products, our business model and the opportunity to earn a supplemental income on a part-time basis across South America.
I know that we have some very young IBO's that are ready to build strong teams of business partners, but at the same time I know they need consistent support from our field offices and from our executive staff as well. These adjustments we've made are intended to do just that and I look forward to the results as we close out the fourth quarter of business this year."
Darwin Almeida has been an integral part of Total Life Changes' growth in Latin America. He has supported the early efforts of brand development in Peru and since has worked very closely with mangers of other offices offering his support and expertise in the direct selling business.
Almeida has spearheaded many innovative projects to support the Latin American market, including a very successful international conference in Peru, 2015.
"I appreciate the respect that Jack, John, and Bolo have always had for my work ethic. I understand that this new position is going to be much more challenging, but at the same time, I know that it is going to be a very rewarding experience for me professionally. I recognize the challenges that I will likely face as we implement a slightly different structure of communication amongst our employees and office managers, but I'm very confident that everyone clearly understands their role within the company and they have defined goals and tasks, so we are all very excited about these improvements and I am of course honored to fill this new position with Total Life Changes," says Almeida.
Alexandra Serna has worked at Total Life Changes' headquarters for the past eighteen months providing international support to office managers and associates. Serna will continue to operate at the Michigan headquarters under her new title as General Manager of Latin America Operations.
About Total Life Changes
Total Life Changes is classified as a Triple A+ Business Opportunity based on key figures such as revenue, momentum, Alexa ratings, poll results, input from direct selling professionals, top earners and Head Office visits. Founder and CEO Jack Fallon created TLC over 16 years ago with a single multivitamin product named NutraBurst®. TLC has since grown the Iaso® brand of products like the popular Iaso® Tea.
The hybrid binary system allows IBOs of TLC to be compensated quickly for introducing new reps to the products and business opportunity. TLC is dedicated to providing the greatest opportunity for you to feel healthier and flourish financially. Visit Total Life Changes to find out more about the products and business opportunity.