WorldVentures Hosts 11,000 Attendees At First Event In Malaysia
October 12, 2016
By Nicole Dunkley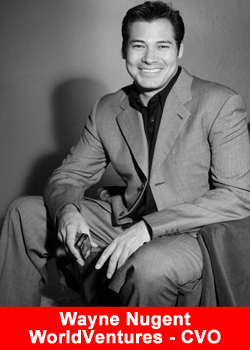 Award-winning international lifestyle and travel membership company, WorldVentures™, kicked off their first mega-event in Malaysia at Stadium Malawati, Shah Alam.
Titled 'The View', the event, one of WorldVentures™' signature trainings for Independent Representatives, was officiated by Guest of Honour, Dato' Seri Hamzah Zainudin, the Minister of Domestic Trade, Co-operatives and Consumerism.
As a three-day event, all 11,000 tickets were sold out in record time within 48 hours, proving that the quality content of the event, as well as Malaysia as an attractive tourist destination, make a winning combination.
'The View' combined live theatre with a personal development experience lead by WorldVentures™ International Director of Training, Marc Accetta. Accetta guided, educated and entertained through a series of short character-driven plays that inspired the audience to go further in life as recommitted and re-energised individuals ready to achieve their goals.
With the WorldVentures™ Malaysia corporate office launched in Mid Valley barely two months ago, this event show tremendous growth of the business in such a short period of time.
Furthermore, the sold out mega event proved its popularity not only in Malaysia, but around the world. Able to cater to an event of this magnitude, this event also established Malaysia as a preferred destination in the Asia Pacific region with participants from overseas.
As an exclusive travel membership club, WorldVentures™ offers its DreamTrips™ Members attractive holiday packages with unique and customisable experiences at members' only prices. DreamTrips™ members pay a one-time fee and a monthly subscription to gain access to DreamTrips™ – a wide selection of themed vacations suited for all ages, ranging from the cultural to the adventurous.
WorldVentures™ is also excited to announce that DreamTrips™ Local is currently available for their Malaysian DreamTrips™ Members. Under DreamTrips™Local, members are eligible to earn DreamTrips™ Points while enjoying products and services from partnering F&B, wellness and entertainment outlets. DreamTrips™Local has been well received in the other markets it was released in, such as theUnited States, Hong Kong, Singapore and Taiwan. Locally, WorldVentures™ has already started to partner with several merchants under the DreamTrips™ Local program and the list is expected to grow exponentially.
About WorldVentures
WorldVentures Marketing, LLC, a privately held company based in Plano, Tex., is a global travel club that sells memberships providing a diverse set of lifestyle products and experiences.
The company uses the direct sales model to go to market with active Representatives and Members in 29 countries. For more information please visit www.worldventures.com