Buyezee Further Expands Into Asia
November 16, 2016
By Team Business For Home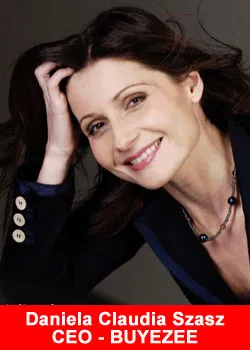 Over the past week Buyezee CEO – Daniela Claudia Szasz and COO – Antony Spear, have been expanding the sales distribution in Asia with the first pre-launch meetings taking place in Phnom Penh, Cambodia and meeting with leaders in Kuala Lumpur to finalise Pre-Launch Roll-Out plans for Malaysia and Indonesia.
Daniela Claudia-Szasz stated:
The reception Buyezee has have received has been incredible, in my 20 years in the networking industry I have never seen a company welcomed with such open arms where people have really embraced the concept and are so grateful for us bringing the opportunity to their local marketplace
Antony Spear, added:
Asia is the next major growth-zone as many of the emerging marketplaces are becoming better connected to the digital economy.
I believe we can establish Buyezee as a dominant force in eCommerce with our unique product and services at record pace and become the de-facto name for online shopping, local deals, flight and hotel bookings and digital advertising
Buyezee has enjoyed exponential growth since their global pre-launch announcement in February, with many of their partners already benefiting from five figure monthly incomes in both Europe and Asia.
ABOUT BUYEZEE:
A global provider of fully serviced eCommerce shops that can empower individuals and companies alike to immediately brand, promote and profit from the Multi Trillion Dollar marketplace with little or no previous knowledge or experience.
BUYEZEE's innovative eCommerce products are marketed person-to-person by independent Shopreneurs on a global basis.
From its conception, BUYEZEE™ have chosen and consulted the most competent people available, thus ensuring that no beta testing is carried out at the expense of the network. Much time, money, planning and resources has been invested into product development to make this a powerful and leading global opportunity.
More Information can be obtained from our corporate website: www.buyezee.net