Jeunesse Receives Top Honors In 2016 MarCom Awards
November 16, 2016
By Nicole Dunkley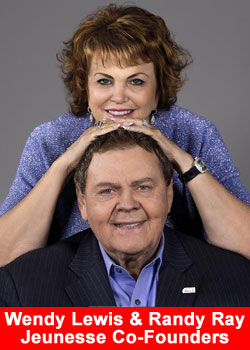 Jeunesse has garnered nine Platinum awards in the 2016 MarCom Awards, placing the global youth enhancement company among the top Platinum award winners in this year's competition. Jeunesse was also honored with four Gold awards and five Honorable Mention certificates.
Jeunesse was recognized for its work in a wide array of categories including design, writing and photography for print and digital marketing and communication projects. Two projects were honored with multiple awards.
The We Live Jeunesse magazine received three Platinum and one Gold award, and the Jeunesse Product Catalogue received two Platinum and one Gold award.
The Platinum award is the competition's highest honor and is garnered by only those entries that meet the exceptional standards for quality, creativity and resourcefulness set by the Association of Marketing and Communication Professionals judging panel.
Only approximately 17 percent of entries this year were selected as Platinum winners. The Gold award is presented to those entries judged to exceed the high standards of the industry norm. Approximately 24 percent of entries were Gold winners in 2016.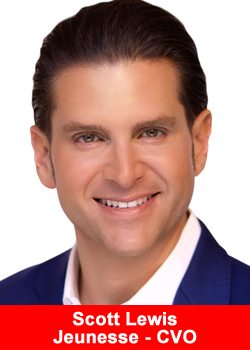 "Our marketing and communication tools are key to bringing the Jeunesse brand to life for our customers and Distributors, and we are honored that so many of these pieces have been recognized for exceeding the high creative standards of the judging panel of marketing and communication professionals,"
remarked Jeunesse Chief Visionary Officer, Scott Lewis.
The MarCom Awards is a prestigious international competition that recognizes outstanding achievement in marketing and communication.
There were over 6,500 entries from throughout the United States, Canada and 17 other countries in the 2016 competition, which bestowed the prestigious MarCom statuette on some of the world's top businesses and communication firms such as IBM, PepsiCo, Allstate, Estee Lauder and Saatchi & Saatchi.
About Jeunesse
Jeunesse is a global direct selling company with a mission to positively impact the world by helping people look and feel young, while empowering them to unleash their potential. The company's exclusive skin care and nutritional products form a comprehensive Youth Enhancement System.
With multilingual customer service, back office support and a global enrollment system, Jeunesse utilizes a cutting-edge platform to share innovative products, training and support through 32 fully operational offices to markets in over 130 countries. Learn more at jeunesseglobal.com.