Mannatech Co-Founder Ray Robbins Retires from Board of Directors
November 16, 2016
By Team Business For Home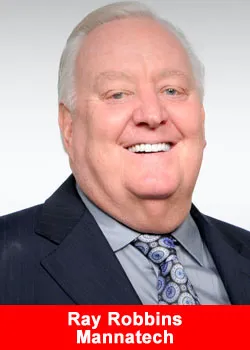 Mannatech, a global health and wellness company committed to transforming lives to make a better world, announced that its co-founder, Marlin Ray Robbins, gave notice of his resignation as a member of Mannatech's Board of Directors on Thursday, November 10, effective immediately as of such date.
Robbins, Mannatech's top sales associate, announced that he resigned from his position as Director in order to focus on his business as an independent associate of Mannatech, and his decision to resign was not the result of any disagreement with Mannatech.
"It has been both an honor and a privilege to serve on Mannatech's Board of Directors," said Marlin "Ray" Robbins.
"My fifteen years on the board has been extremely rewarding, and I have witnessed nothing but dedication and professionalism in my time serving. I am looking forward to remaining very active in pursuing my Mannatech business as an Associate."
Alfredo "Al" Bala, President and CEO of Mannatech, said,
"We are very grateful for Ray's contributions to the Board of Directors, and we've appreciated having his field perspective and representation.
We anticipate an announcement soon on continued field representation on the Board of Directors. We wish Ray success as we continue working with him as our top Associate, and we look forward to his future contributions to Mannatech."
About Mannatech
Mannatech, Incorporated is committed to transforming lives through the development of high quality integrated health, weight management, fitness and skin care products distributed through its global network of independent associates and members.
The company has been operating for more than 20 years with operations in more than 25 countries. For more information, visit Mannatech.com.