SPX Nutrition Launches New Skin Care Line
November 11, 2016
By Team Business For Home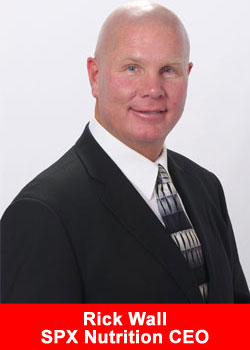 SPX Nutrition proudly introduces SPX Life Sciences: revolutionary plant-based skin care product line.
This comes on the heels of their recent launch of the new Healthshare program that allows customers and business partners an affordable alternative to healthcare cost coverage.
Revivify and Youthful are the sixth and seventh originally formulated health and wellness products since SPX Nutrition's founding in 2014. Revivify and Youthful are the first of many skin care products in the SPX Life Sciences line. These are high quality paraben free products.
Revivify is a plant stem cell revitalizing and moisturizing cream. Youthful is a radiant anti- wrinkle serum. Both products retail for less than half than most comparable products and are offer e data further discount to Independent Professionals(IP) or distributors.
These are the first two of over 10 amazing skincare products to be launched over the next several months.
Based on plant stem cell science, Revivify helps regenerate cells and revitalize skin and gives the appearance of youthful skin lost to the aging process. Youthful is a water-based, macadamia nut oil-infused serum that helps reduce fine lines, wrinkles and the signs of aging. When used together, users saw an improvement in their skin over a 30-day period.
Best of all, SPX Nutrition is keeping its promise to deliver quality health and wellness products to consumers at an affordable price point. For IPs, that also means a wholesale price and full commissionable volume.
"Since the launch of our company, it has been a core value of SPX Nutrition that our independent professionals and customers have access to high-end products that are not available anywhere else at an affordable price," said CEO Rick Wall.
About SPX Nutrition
The goal of SPX Nutrition is to energize and transform as many lives as possible with both the most powerful, revolutionary wellness products and business opportunity on the market. SPX Nutrition has plans to add to the product line as well as they take the company international.
SPX Nutrition prides itself on offering effective, safe, all natural, gluten-free and non-synthetic health supplements. The compensation plan for Independent Professionals is a hybrid uni-level plan geared towards paying higher commissions to the field enabling faster profits and simplified residual income. For more information please visit www.spxnutrition.com