Top Leader John Haremza Achieves Success With Valentus
November 4, 2016
By Team Business For Home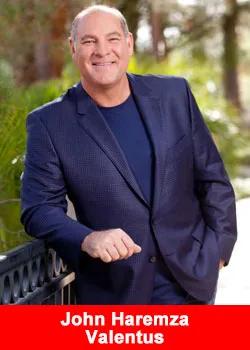 John Haremza – 26 year veteran with lifetime earnings of 15 million joined Valentus this year, an AA+ classified company by Business For Home.
John is author of "Right or Almost Right".
It addresses so many of the concerns that we face as networkers. It is a must read. But when I spoke to John last week I wanted to ask him about the Valentus leadership event he had just gotten back from. It was the first Emerald Conference for Valentus and he was ecstatic.
As John described it Valentus had its first conference in April in Vancouver with close to 600 in attendance. This October in Palm Springs was for Emeralds and above, the first level of leadership in Valentus, and had 600 in attendance.
From Oct 2015 to October 2016 Valentus has gone from sales of $300,000 to just over $4,000,000 a month. That is a phenomenal 1300+ percent. They now have over 100 Diamonds and growing fast.
I asked John what made the difference.
Why has Valentus grown so quickly and so dramatically over past the 12 months?
According to John it has been the elusive 6th element. It is a company culture, a vibe, an energy, it is a force that cannot be described but it is infectious. Everyone there could feel it. In my opinion it all starts with our owner Dave Jordan. Dave has been a distributor for several Network Marketing companies so he knows the challenges we all face. He feels these challenges as only a true networker can feel them.
In addition the compensation plan is incredibility generous and lucrative and the product is getting great testimonials. Contributing to our growth has been our Power Line system which enables people to pre enroll.
I asked John how his transition has been so far. Although his income was not headed in the right direction he was still on track to make $600,000 this year and walked away from it. Now that is one scary move!
John agreed that it was very scary. But he went on to say but it was a decision that was well thought through and certainly not taken lightly.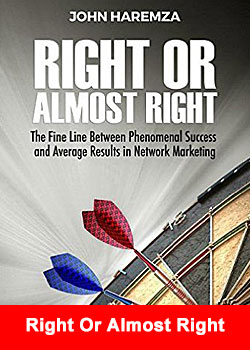 I know it was a bold and scary move but the big factor was belief. This industry is very unforgiving. If you make the wrong move it can devastate your life and the lives of everyone that follows you. Call it luck, good fortune or wisdom, I have not made a bad move, in fact every move I made has advanced my career and the careers of everyone who followed me.
For me to throw my heart and soul into a company, which we know is required to make it work, you have to believe 100%. I believe in Valentus, its products, its opportunity, its future.
It would have been easy for me to sit, smolder and cash checks but I looked at the pros and cons a year down the road and the picture became very clear. Then nervous but excited I made the move and it was the right move in so many ways.
About Valentus
In Latin, the word "Valentus" means "prevail," defined as proving to be superior in strength, power, and influence. Recognizing that, we couldn't have picked a more fitting name for a company that strives to be the example in an industry that deserves a leader to follow.
Since day one, our focus, our passion, and our commitment have been to create a company, a product line, and an opportunity built on a foundation of integrity. From creating significant levels of income, to building strong networks, healthy long-lasting relationships, making new friends, participating in activities you never even knew existed, having the time to do the things you love with the people you love to be with, VALENTUS can help you PREVAIL in ALL of your goals! For more information please visit www.valentus.com