Wor(l)d Global Network Achieve Success In Thailand
November 11, 2016
By Team Business For Home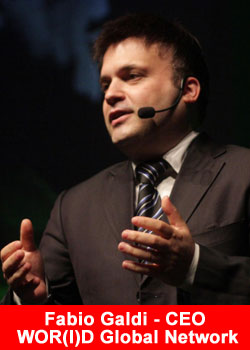 According to a World Global Network press release:
Wor(l)d has only been operating in Thailand for 6 months, and we can already count it as a huge success.
Thailand, opened by Chanida and Nat Puranaputra, has been the main door for the Asian market. Chanida and Nat are both Global Master Distributors and Double President Millionaires in Wor(l)d.
Thanks to its outstanding products and services, Wor(l)d has experienced a huge success bringing people to the top of network marketing in just a few short months.
Thailand is the first country to have a Double President Millionaire and also a new President Millionaire and so far, more than 20,000 people have started their Wor(l)d business, and many of them are already achieving incredible things.
The numbers continue to climb, with 3 earning the rank of Double President, 9 at the rank of President, 7 at the rank of Grand Diamond, 14 at the rank of Double Diamond, and 36 ranking at Diamond.
There are also thousands and thousands of Silver and Gold that are ready to catch the best of network marketing with Wor(l)d in Thailand.. Now Wor(l)d is entering in its second phase for growth in Thailand, and after so much work and preparation, we cannot wait to see the remarkable results.
This success will be preparatory to entering and building other markets, and this will be used as blueprint to replicate the in other countries of Asia, where our initial operations have already begun.
About WOR(l)D GN
WOR(l)D also referred to as World GN is a global multi million dollar company that offers services in the telecommunications, renewable energy, technology and mobile Telecommunication. With 15 offices Worldwide, along with their numerous awards won recently, WOR(l)D is recognized as one of the most prestigious opportunities in the industry.
Its current headquarters is in the United States with its major offices in the United States, Singapore, India, China, Russia, Ireland, Dubai, Tunisia, Brazil, Turkey, Thailand, Vietnam, Columbia, Paraguay, and Hong Kong. For more information please visit www.worldgn.com