ForeverGreen Announces New Office In Taiwan
December 8, 2016
By Nicole Dunkley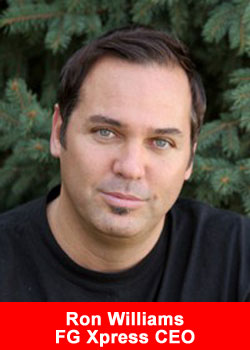 ForeverGreen Worldwide Corporation, a leading direct marketing company and provider of health-centered products, announced today the recent ribbon cutting at its new Taiwan office.
This past weekend saw several dignitaries from the MLM Union, and MLM Publications who were all very complimentary of ForeverGreen and impressed with the ForeverGreen vision.
Rick Redford, CSO of ForeverGreen commented, We believe our new office in Taipei, will support additional growth of up to 6-10 times our current growth. Our GM has been challenged to do more than $1,000,000 a month in Taiwan volume by the end of the next 18 months.
Ron Williams, ForeverGreen CEO added, It was exciting to cut the ribbon to our new Taiwan offices. As the Taiwanese business grows it should naturally lend itself to Chinese expansion. Additionally, the Taiwanese meetings were well attended in celebration of the official pre-launch of the Prodigy-5 business model.
About ForeverGreen Worldwide
ForeverGreen Worldwide Corporation develops, manufactures and distributes an expansive line of all natural whole foods and products to North America, Australia, Europe, Asia, Africa and South America, including their new global Xpress offering Prodigy-5. Additional products include PowerStrips, SolarStrips and BeautyStrips.
They also offer their North America weight-management line Ketopia, along with FrequenSea, a whole-food beverage with industry exclusive marine phytoplankton, immune support and weight management products, and Pulse-8 powdered L-arginine formula.