Mannatech Review – Poised For Sharp Acceleration In Sales, Stock Exceedingly Cheap
December 16, 2016
By Team Business For Home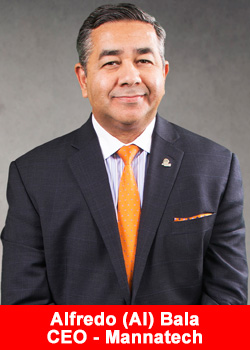 Mannatech – a Triple A classified opportunity by Business For Home – is a public Direct selling company and stock analysts are increasing positive about the company:
Mannatech sells vitamins, nutritional supplements, and dietary products to consumers through its website and independent sales associates. The company was founded in 1993 and has steadily grown by building one of the strongest patent portfolios within the industry (more than 3x the size of next closest peer), building a recognizable brand, and expanding aggressively on a global scale.
Current valuation suggests the stock is priced for some catastrophic event when, in fact, MTEX is completely unencumbered both financially and legally. Recent operating trends have been extremely strong, and the best may yet be to come as the company prepares for its mainland China debut.
LTM sales are $183m (vs. enterprise value of just $6m) and over half of sales come from Asia. Last Wednesday (December 7th), MTEX issued a press release disclosing that it will begin selling its product into mainland China within a matter of weeks. This is a material catalyst for the company's top line, but the stock barely moved since the news.
As I demonstrate later in this write-up, the company has a long, successful history of international expansion and tends to see substantial revenue acceleration in the quarters following new market penetration (with the stock also posting sizeable gains). Not to mention, the sheer size of MTEX's addressable market in China is likely to dwarf the company's existing Asia-Pacific business.
Public competitors (HLF, NUS, USNA) are already selling into mainland China with great success. Considering the comparative advantages of MTEX's product diversity, patent protection, and prior success expanding internationally, investors should be positioned for a steep ramp in organic growth and profit generation (as shown later in this write-up, historical precedence for this exists). The upside for the stock here is likely amplified by the fact that MTEX trades at fractional valuation on any normalized absolute or relative basis.
Separately, there is a big upside to Mannatech's cost structure: non-recurring cash operating expenses are temporarily elevated due to the company's ongoing investments supportive of international expansion and new product launches. As these costs unwind over the next few quarters, potential EPS upside is very material at over $1 per share. Investors should note the company has significant NOL assets and a buyback authorization approaching 40% of MTEX's current market cap. Accordingly, I expect favorable earnings accretion over the next two fiscal years and we can extrapolate run-rate earnings power of at least $2-3. This implies a cash-adjusted P/E multiple of roughly 1x.
More details on my bullish view for the stock:
Over the last four fiscal years (including 2016E), MTEX earned $6 per share cumulatively. Based on average annual EPS, this yields a cash-adjusted P/E of 1x. On an EV/EBITDA basis, the stock also trades at 1x. To be frank, this is absurd for a company already growing revenue 10% organically PRIOR to its highly-anticipated mainland China debut.

Management's expansion into Hong Kong (April 2013) was a home run as APAC sales growth accelerated to 15%, EPS compounded exponentially, and the stock was a four-bagger. MTEX is just now expanding into mainland China, where the addressable market is much larger (population is 6x larger). This suggests we could see an even bigger impact as this business ramps up in coming months. Sensitivity analysis suggests mainland China could more than double MTEX's earnings power.

Key leading indicators are inflecting upwards, as the company's distribution scale is growing at its fastest pace since 2013. In 2Q16/3Q16, new independent distributors selling MTEX products grew 11%/6%, respectively. Historically, this presages incremental revenue growth.

As a % of revenue, non-core opex is elevated by 200bp this year vs. long-term average. This may seem trivial, but keep in mind there are only 2.8m diluted shares outstanding. The 200bp delta translates to $3.7m, or $1.30 per share and fully explains why EPS is down 90% YTD even though sales are growing. The reason these expenses are higher is because MTEX made heavy investments for new product launches and international expansion. In other words, earnings power will likely rise dramatically as non-recurring costs begin to unwind in early 2017. An incremental $1.30 on top of the company's YTD EPS implies roughly $2 per share. If you give MTEX credit for another $1 or so of China EPS, we are contemplating over $3 in earnings power vs. cash-adjusted stock price of just $2.
The management is in an excellent position to tender for a significant block of the company's stock: net cash is $45m (~90% of market cap) and MTEX has nearly $20m in share buyback authorization (~40% of market cap). A sizeable buyback would be highly accretive for the management and board members for two reasons: first, the stock is exceedingly cheap and has barely moved off the China news, and second, the management and board members collectively own 25% of the company, thus, outsized beneficiaries of potential earnings accretion. At less than 1% of revenue, ongoing capex needs are minimal and MTEX generates ample cash flow (29% FCF yield).

The stock just broke out above both 50-day and 100-day moving averages, which historically has been a very bullish signal: over the past five years, this happened nine times and if you had bought each breakout, you would have averaged 24%, 49%, and 64% gains over the subsequent 3/6/12-month periods. In the worst-case scenario, max drawdown was relatively trivial, hence, strong risk/reward for this trade signal.

MTEX is exceedingly cheap on any normalized absolute or relative basis: I've already said this many times, but market cap premium to net cash should be MUCH HIGHER than 13% for a profitable company posting double-digit organic growth. And don't forget about China. Or the company's 15%+ ROE. MTEX trades at 70-90% discount vs. peers on EV/Sales, EV/EBITDA, and Price/Book (even though sales growth is comparatively stronger, more cash, leverage lower, better growth catalysts, higher insider ownership, and patent portfolio 3x bigger).
The full article can be found here