Mannatech's Products Now Available In China
December 13, 2016
By Team Business For Home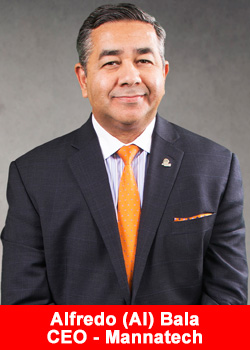 Mannatech – a Triple A classified opportunity by Business For Home – announced that it has made several of its innovative, high-quality nutritional supplement products available in Mainland China through a cross-border e-commerce website that offers a unique online retail shopping experience at: www.MeiTaiChina.com.
"We are thrilled to launch this e-commerce site in the largest nation in the world. It is our privilege to deliver Mannatech's health and wellness products to a region that is constantly seeking better wellness solutions," said Mannatech's CEO and President, Alfredo "Al" Bala.

"This e-commerce retail site allows Mannatech to open the doors wide for anyone in China who would like to improve their lives and the lives of their family members by using our renowned, revolutionary wellness products.

The e-commerce site is part of a number of new initiatives underway that will allow Mannatech to better serve the needs of the Chinese community globally. We look forward to transforming lives all around the world through this initiative."
China's population includes a rapidly growing middle class that is seeking ways to support their family's health and wellness needs. Mannatech's e-commerce website was created to bring some of the highest quality wellness products to the people of China. The e-commerce site will give Mainland China residents access to Mannatech's most beneficial and popular products, many of which have been clinically tested and with several certified for quality and purity by NSF International.
Mannatech's nutritional technology has 123 patents in global markets, helping ensure Mannatech's high standards are maintained throughout the world.
The company's technology has been validated by scientific study, having been the subject of 17 human clinical trials that have been published, 12 of which were double-blind, placebo-controlled studies—the gold standard for product validation.
Mannatech has operations in 25 countries, and the e-commerce site represents the company's first entry into online retail sales. From Mannatech's e-commerce site in China, shoppers can now purchase products directly from the website and refer friends and family to shop. Please visit www.MeiTaiChina.com for details.
The website offers a variety of Mannatech's health and wellness products, including its renowned Ambrotose® product line. Ambrotose powder is made with aloe vera gel extract, which includes Manapol® powder, a unique Glyconutrient ingredient exclusive to Mannatech.
Manapol is extracted from fresh, washed and filtered aloe gel through a proprietary extraction method that yields the highest potency possible. Mannatech's new TruHealth™ Fat-Loss System will also be available for purchase, including the vegetable protein-packed TruPLENISH™ Nutritional Shake, TruPURE™ Cleanse Slimsticks and TruSHAPE™, a stimulant-free metabolism boosting supplement.
Mannatech is the pioneer of groundbreaking technology that's revolutionizing nutrition, immune health, weight loss, skin care and more. Its Glyconutritional technology provides targeted nourishment for the cells through specialized ingredients derived from plants. Mannatech supplements, such as Ambrotose and the TruHealth Fat-Loss System, come from real plant ingredients to help give the body the right kind of nutrition for a healthy life.
Additionally, the company provides a tangible way to give back to those in need through the M5M? Foundation. The M5M Foundation is Mannatech's partner charity that donates nutritious PhytoBlend™ powder to malnourished children in need around the world.
"I am excited to finally see these products get to the people of China," said Bala. "I'm honored to be a part of welcoming them into the Mannatech family, and I know we will be warmly welcomed in return."
From Mannatech's e-commerce site in China, shoppers can now purchase these products directly from the website and refer friends and family to shop. Please visit www.MeiTaiChina.com for details.