Morinda Announces Highest Sales Day Of 2016
December 20, 2016
By Team Business For Home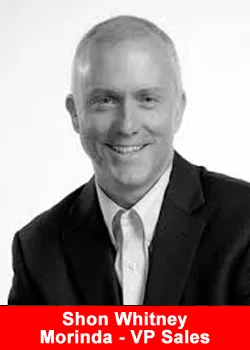 Morinda jumped into the Cyber Monday game for the first time in 2015, when the promotion brought in a sales day that was 300 percent higher than the highest previous sales day of the year and provided a huge boost to the income of the company's distributors. This year, Morinda upped their Cyber Monday game with product releases, gift bundles, new packaging, charity initiatives and free shipping.
Cyber Monday is the Black Friday of the internet, Morinda's VP of Sales and Marketing Shon Whitney recalls saying last year. It was a huge opportunity for our Independent Product Consultants last year, and we wanted to make that opportunity even more accessible this year.
What made Cyber Monday shopping so appealing to Morinda's IPCs was their introduction of the buy more, spend less, make more program. Essentially, the company offered their distributors the opportunity to buy in bulk in order to discount unit prices. What makes this particularly unique is that the commissionable volume associated with each unit remained unchanged.
To our knowledge, this is the first time any company in our industry has made an offer like this, said Whitney. Our IPCs were extremely excited at the prospect.
With so many shopping incentives, Cyber Monday sales ended up being four times higher than Morinda's average sales day. In addition, several IPCs were able to achieve a higher rank and bolster their team's income due to the Cyber Monday promotion.
My group increased by 20 percent because of Cyber Monday, said Valencia Pamphile, a long-time IPC from Delaware. Cyber Monday works.
[Cyber Monday] was my biggest single volume day of the year!, said S. Lambert, an IPC from New York.
My goal was [to acquire] 1500 in additional volume on Cyber Monday, said A. Hassan, another IPC from New York. It was so easy to surpass that goal!
To learn more about Morinda's products, click here.
For ideas on how to do your holiday shopping with Morinda, check out the gift bundles for Morinda's Tahitian Noni, TruAge, Morinda Wellness and ML Boutique product lines!
About Morinda
Founded in 1996, Morinda is a global, research-driven company with a mission to use the power of nature to help people live healthier, longer lives.
Cutting-edge technology and extensive research have allowed the company to develop innovative product lines that include natural wellness products to reflect Morinda's passion to help people live younger, longer. Morinda is headquartered in Provo, Utah, and has a presence in more than 119 countries worldwide. Learn more at www.morinda.com.