Total Life Changes Opens New Office In Medellin – Colombia
December 12, 2016
By Team Business For Home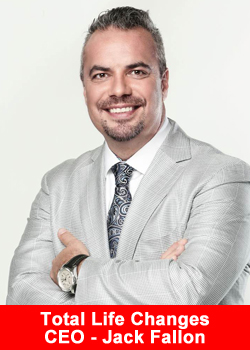 Total Life Changes has recently restructured much of its management in South America.
As part of this recent initiative, Alexandra Serna, General Manager of South America operations has appointed Paula Andrea Serna Olaya as manager of the new office location in Medellín, Colombia.
The previous office was located in Santa Elena City Center. The new office location is in the heart of the Laureles' neighborhood, which makes for an exciting transition to reach local customers and Independent Business Owners looking for a quiet, convenient location.
Over two-hundred guests registered to attend the grand opening celebration on Thursday, December 1, 2016. Total Life Changes' founder and CEO arrived with several executive employees to the new office location in Laureles, where guests anxiously awaited their arrival. "I expected to see a great turnout, but what we experienced when our limousine pulled up was surreal.
The street was filled with excited guests, they all had their phones up like paparazzi, filming and taking pictures." Bolivar Enriquez, Vice President of South America Sales addressed the audience prior to the ribbon cutting, followed by John Licari, Chief Operating Officer and Scott Bania, Chief Marketing Officer. Each expressed their gratitude and commitment to the IBO's of Colombia.
Jack Fallon reiterated that the momentum in South America is contagious. "We are so excited to bring our Unified International Conference right here in Medellín on February 11, 2017 at the Intercontinental Hotel. This is going to be a great opportunity to reward so many members of our TLC family. This is going to be the second event of a five-city international tour, followed by our National Conference in Dallas, Texas in July 2017."
The ribbon cutting ceremony was followed by a mix-and-mingle that included appetizers, music, a champagne toast, photo opportunities and recorded interviews. "We wanted to be sure that we captured every minute of this ceremony. Laura Vergara Rios, (Director of Marketing) and Diana Kitharsis, (multimedia designer) traveled from their TLC offices in Bogota to capture all the excitement.
The office was filled from wall-to-wall with so many young IBO's and their family members. There were many opportunities for all of us from corporate to speak with IBO's and get to know them on a personal level. That is always an exciting part of this business. The men and women that join our business and share our products are responsible for the overall success of the company and to hear their stories of success is really priceless," says Scott Bania.
Total Life Changes expects the momentum in South America to increase as more and more young individuals are retailing the products, sharing their testimonies across many social media channels and beginning to build strong teams of business partners. Learn more about Total Life Changes' International Conference Tour 2017.
Total Life Changes Colombia Members
About Total Life Changes
Total Life Changes® offers a diverse product portfolio of health, wellness and beauty products. President and newly named, Tea Executive Officer, Jack Fallon created TLC over 16 years ago with a single product: NutraBurst®.
Since that time, TLC has continued to develop the Iaso® brand of products to include a diverse and attractive product portfolio matched with a hybrid binary system that allows IBOs of TLC to be compensated quickly for introducing new customers to our products and business opportunity. Find out why so many are saying, "It really is different over here."