Wor(l)d Global Network Websites Attacked By Cyber Criminals
December 15, 2016
By Team Business For Home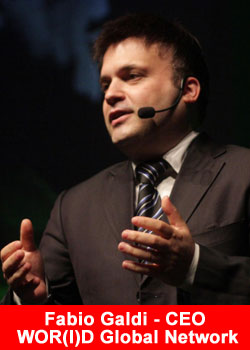 According to a press release:
WOR(l)D Global Network has successfully defended the cyber-attack that hit the Company on December 7th, reopening our main websites and restoring the back office.
On December 7th, a cyber-command of professional hackers organized an attack on our server farm, targeting our firewalls with the intention of putting our servers out of service.
Our defenses promptly detected the offense and our engineers reacted quickly, taking back the control of the servers and the entire system in just a few minutes. However, more time has been necessary to recover and restore the server configurations to full service.
After the first analysis, we discovered there had been a brute force attack started a few days before, creating backbones, hidden viruses, and trojans which unlocked the firewalls and blocked the servers. As you can understand, this is not an operation made by an inexperienced group of people. Rather, it has been organized and managed by professional criminals.
It has been a complex process that has involved the entire IT department double checking each of the servers, installing new ones, and applying new and more restrictive security rules.
We want to assure you that all sensitive data has been secured. We have totally minimized the damages, completely rebuilding our entire server structure. Since this attack was carried out by professional criminals, the cyber-attack has been reported to the Police of Singapore (report Nr. E/20161212/2054).
They have assigned us a cyber crime detective to follow all international investigations.
It has been a battle against professional criminals that had the clear intention to take control of our servers. In the past, many huge companies have lost business due to inadequate skills to fight these attacks.
The continued positive growth and expansion of our Company puts WOR(l)D under the spotlight even more, making it attractive to these kinds of criminals who attempt to control billion dollar companies. Unfortunately, this is not news to us and it's not news for the most important IT companies.
About WOR(l)D Network
With an Headquarter in MIAMI, USA, WOR(l)D stands apart as a leader in the global markets of media, mobile and wearable technologies. In the 15 offices distrbuited in all the continents, WOR(l)D is employing the brightest minds and best professionals, constantly investing in great ideas and highly motivated people.
Every WOR(l)D product reflects its passion for research, innovation and environmental responsibility.
WOR(l)Dis a recognized as a leading player in the drive towards a more economically stable, socially connected world. Leveraging a new business paradigm, WOR(l)D seeks to transcend every social and economic boundary.
Using innovative products and a proven, direct selling business model wor(l)d is helping people around the globe to transform their lives—and their livelihoods. For more information please visit www.worldgn.com