Amir Barlas – Award Winning Mentor And LEO Member Interview
January 31, 2017
By Team Business For Home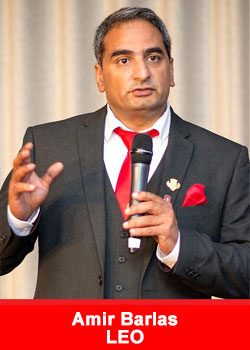 With his impressive dedication and infectious enthusiasm, Amir Barlas has taken the direct selling scene by storm.
Joining Learning Enterprises Organisation Ltd (LEO), a global entrepreneurship training company and direct selling organisation, in May 2016, this hard-working professional has already earnt great admiration.
In fact, his achievements seem to know no bounds, as after rapidly rising to Executive rank, he has recently won the prestigious UK Direct Selling Association's Stars of Direct Selling Mentor of the Year Award.
Located in London, Amir Barlas left behind a background as a graphic designer and bus driver to pursue a career in direct sales two years ago, but few could have predicted his rapid rise to success. After searching for the right company, he discovered LEO in 2016 and hasn't looked back since.
Showing admirable leadership qualities, he has quickly become known for his remarkable mentoring abilities and is highly sought after for his training and support skills. Indeed, his reputation is such that when he runs formal training sessions, the word spreads across his network and many turn up in the hope of somehow squeezing into the room. So, to discover more about this great success story, Ted Nuyten asked Amir some questions:
It certainly sounds like 2016 was your year – what would you say is the secret to your stunning success?
There really is no substitute for hard work – I have always had a strong work ethic. Network marketing is a tough business, but I am very self-disciplined and believe in persevering. 2016 was certainly an eventful year for me, and winning the Mentor of the Year Award has really changed my life. It has also been a huge boost for the morale of my team. This means a lot to me, as ensuring that everyone in my team is a winner is a priority. I believe in treating everyone with respect, integrity and care. Whatever their age, experience or background, I endeavor to give them all the support they need.
What led you to LEO and what do you like most about the company?
I was particularly impressed by the products LEO provides, especially the training, and I recognised that here was a true global business opportunity with a very wide appeal. LEO's innovative LEARN, EARN, OWN idea also appealed to me – it provides products that help its people to learn, enables them to earn at the same time, by marketing the products, and has a selection of ownership award programmes which help Members to achieve their dreams to own successful businesses. In addition, after looking at many direct selling company compensation plans, I was particularly drawn to LEO's, which I believe is the best.
What motivates you to succeed in your LEO business?
My team believes in me, which is a major source of motivation for me, and the recognition and respect I have received since joining LEO has meant a great deal to me. Investing time in my team members and seeing them succeed spurs me on. By encouraging team spirit, mentoring others and helping them to achieve their dreams, it helps to motivate me to keep going. This is important, as some days I begin work at 6.00am and am still on the go at midnight, because I am building a large team in the UK and Pakistan – I live, sleep and breathe LEO.
You are clearly very committed to your LEO business, but how does this fit in with your family life?
I have to manage my time wisely, to ensure that I can be with my family as much as possible, but they understand that I am doing this for them. They often see me leave the house at the crack of dawn and not return until late at night, but they have been incredibly supportive of my move to LEO. They are pleased that I am able to work within a business I am passionate about and are proud that I have become such an influential figure. In fact, it has also inspired them to take steps to own their own businesses, and work hard to achieve their dreams and aspirations.
What top tips would you give to others who might want to start a direct selling business?
Direct selling fits in with the new global economy and is a better way to make your living. You can attain your financial and time freedom if you develop your skills. I would also urge anyone looking at direct selling to just be consistent. Put the effort in and you will succeed. I firmly believe that there is greatness inside everyone and you too can become someone who influences others to follow their dreams and achieve them.
About LEO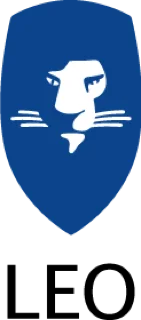 Learning Enterprises Organisation Ltd (LEO) is an entrepreneurship training company which uses personal recommendation to introduce Members to its products and services. Established in 2012, LEO is a global organisation with eight offices spanning five continents, and has over 200,000 Members in more than 120 countries.
LEO has a unique programme which helps people to LEARN, with the training products it provides, EARN at the same time, by marketing these products, and also has a selection of ownership award programmes that help Members achieve their dream to OWN a successful business.
LEO's core products are designed to help people start their own business – eLearning, eTutoring, Live Seminars and Technology, including the LEO News app, which provides up-to-the minute information straight to your phone, and the innovative Smart 3.0 app, set to be introduced shortly. This groundbreaking business tool will help manage the recruitment process, provide business-building guidance and deliver rewards when milestones are achieved. However, the LEO Ecosystem does not stop there, as it also includes a digital currency, LEOcoin, and crowdfunding platform, LEOcrowd.