Conference For Direct Selling Company Owners And Executives
January 8, 2017
By Team Business For Home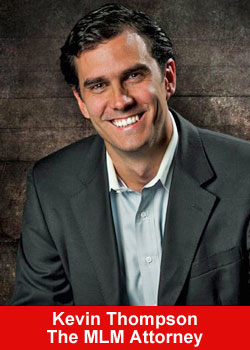 The 16th Direct Selling Edge Conference for owners and executives of new and established direct selling companies will be held in Garden Grove, California at the Hyatt Regency Orange County on March 2-3, 2017.
This conference teaches attendees how to build and grow their direct selling companies faster. It has been hosted by direct sales industry attorney Kevin Thompson of Thompson Burton PLLC and compensation plan consultant Jay Leisner of Sylvina Consulting since 2011.
Attendees learn how to design or improve their compensation plans, what they need to know and do about current legal regulations, what to teach their independent representations about how to use social media the right way, what matters most in your relationship with a merchant account provider, how to attract field leaders, how to build a great company culture, how to build an effective distributor compliance department, what you should do before you obtain new or replacement MLM software, and more.
The wisest direct selling executives never stop being students. They seek out opportunities to learn more. They understand that the long-term success of their companies depends on how much they know, so they make efforts to keep learning.
If you own or are employed by a new or established direct selling company, in today's fast changing world it is more important than ever for you to attend the Direct Selling Edge Conference.
Owners and executives of network marketing and party plan direct selling companies from around the world will be in attendance. Tickets are only $200 each, but you can save $100 per ticket when you purchase yours by January 31, 2017. Tickets can be purchased online at www.dsedge.com.
The faculty members of the Direct Selling Edge Conference are each leading experts in their respective fields. Speaking at the conference will be Scott Burnett, Karen Clark, Troy Dooly, Doug Hall, Jeff Jordan, Donna Marie Serritella, and Jerry York, plus the conference hosts, Kevin Thompson and Jay Leisner.
The topics and content taught are suitable for both startup companies and companies already in business, as wisdom is shared in each presentation.
In addition to the education, you will have an opportunity to personally meet with speakers at consulting appointments at the end of each day. When you attend, you can receive up to four hours of consultation from industry experts at no additional charge.
After you go to the Direct Selling Edge Conference, you will return home with action steps you can take right away to build or grow your business faster.
Direct sales industry attorney and event co-host Kevin Thompson said, In today's world starting a direct sales business requires knowledge from many disciplines. We provide attendees with valuable information that can ultimately save them tens of thousands of dollars and months of time.
Direct sales compensation consultant and event co-host Jay Leisner had this to say about Direct Selling Edge, Attendees who spend two days of time with us find that our educational experience propels them forward faster. You don't know what you don't know. The faster you learn what you need to do to be successful, the stronger your business will be.
If you could learn information to avoid making big mistakes, to make better business decisions, and as a result your direct selling company will grow faster, would you invest two days of your time to learn this information that will help you for many years? If, like me, your answer is "yes", register today to attend the Direct Selling Edge Conference.
Instant access to conference information can be obtained at the Direct Selling Edge website at https://www.directsellingedge.com.