First EWG Verified Oral Care Products Now Available by Modere
January 12, 2017
By Team Business For Home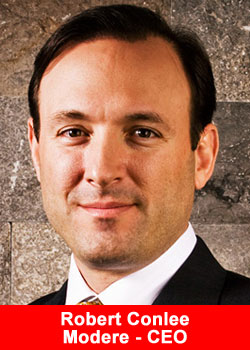 Modere, the first social retailer to create a safe and forward-thinking approach to overall wellness, today announced the availability of its EWG VERIFIED oral care line.
Modere's mouth rinse and toothpaste are the first in the world to receive the Environmental Working Group's (EWG) gold standard verification in the oral care space.
We are proud to be the first to receive and display the EWG VERIFIED mark on our oral care products worldwide.
The verification reinforces our industry-leading commitment to providing safe and effective, clean-label personal care, household and health and wellness products, said Vic Catalfamo, Chief Marketing Officer of Modere.
With this recognition, we continue to pioneer our live clean lifestyle movement and enable consumers to make healthier choices on their everyday essentials.
With 30 years of clean-label product leadership, Modere's oral care products are only formulated with safer components. The company imposes self-regulation, overseen by their industry-leading Scientific Advisory Board, with strict adherence to its own ingredient paradigm.
Modere's ingredient paradigm details a list of raw materials avoided during formulation and ensures all products meet the highest clean-label safety standards. Now, Modere is recognized for its strict ingredient standard compliance, manufacturing transparency and robust labeling by the Environmental Working Group.
The EWG VERIFIED mark serves as an unbiased symbol of trust that helps consumers make healthier choices for themselves and their families, said Ken Cook, co-founder and president of The Environment Working Group. Modere's unwavering commitment to transparency and consumer education is reflected in the products that they offer. Their oral care line meets the EWG's rigorous product standards and we're proud to have them as the first EWG VERIFIED line on the market.
Modere's oral care line is the first of many Modere products to display the highly sought after EWG™VERIFIED mark as the company recently announced a global partnership with the Environmental Working Group. Learn more about the global partnership here: https://thelatest.modere.com/modere-joins-ewg-verified-program/
Modere's EWG™VERIFIED oral care line can be purchased here: https://www.modere.com/ProductDetail/fresh-breath-collection
For more information about Modere, please visit: www.modere.com.
About MODERE
Modere (www.modere.com) offers a category-leading portfolio of live clean lifestyle essentials, beauty and personal care, health and wellness, and household products that are safe, effective, and beautifully designed. At Modere, we create more than just products; we create meaningful experiences.
We believe modern health involves live clean: pure nutrition, a clean environment, and safe ingredients across all products: consumable, topical and household. Modere brings a holistic approach to well-being and its products reflect a commitment to excellence and innovation, with tested formulas proven around the globe for more than 25 years. Modere is headquartered in Springville, Utah and its Marketing Center of Excellence and Public Relations is located in Newport Beach, California.