Modere's M3 Transforms Weight Management Journey
January 6, 2017
By Team Business For Home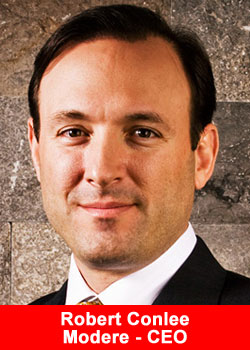 Modere, – a Triple A classified opportunity by Business For Home – today announced the measurable success of its new M3 Weight Management System, which is its first weight management system developed around the science-based Mediterranean lifestyle. The M3 Pledge is centered around committing to 3 products and 3 lifestyle changes for 3 months, and thousands of new customers are experiencing healthy weight loss.*
A recent 2-year study suggests that people who follow a reduced-calorie Mediterranean diet may lose 52 percent more weight than those who follow a reduced-calorie low-fat diet; in fact, subjects in the Mediterranean group lost an average of 9.7 pounds versus an average of 6.3 pounds lost by subjects in the low-fat group.
M3, one of Modere's top-selling products, was created by former GNC CEO and Modere scientific advisor Greg Horn. The system employs the most powerful elements of the Mediterranean lifestyle, which allows the body to get in fat-burning mode*. M3 is designed to help users achieve weight loss through a healthy diet and by making small lifestyle adjustments such as reducing daily caloric intake and increasing physical activity.
After seeing my best friend lose the weight she'd been working so hard to lose on the M3 Pledge, I knew this would work for me, said Susan Bass, a Modere M3 user. The combination of M3 and the healthy habits based on Mediterranean lifestyle that I pledged to follow, I have lost 29 pounds, 14 inches and dropped three sizes in 8 months. This product has worked so well that I just recommitted to losing an additional 30 pounds. †
Modere's M3 products live up to their live clean standards. Specifically, they do not contain any controversial substances and are both vegan and gluten free. The M3 products include the following:
Burn – A morning thermogenic made with ingredients shown to boost metabolism*

Sustain – An afternoon protein snack replacement shake designed to control cravings and help you feel fuller longer*

Sync – A delicious chocolate flavored evening fiber drink that optimizes digestion
I embraced the live clean philosophy 18-months prior to taking Modere's M3 Pledge. The combination of these products and the lifestyle changes I had already made and continued doing allowed me to lose 25 pounds over 5 months, said Kathy Rosen, a Modere M3 user. I was able to stay on track and achieve my weight loss goals even at life's busiest moments. †
By incorporating three of the five lifestyle changes below as part of the M3 Pledge, users are encouraged to achieve their weight loss and lifestyle goals healthfully. The lifestyle changes to choose from include:
Avoid sugary drinks

Avoid refined flour, white rice, and sugar

Cut fried foods

Drink five 12-ounce glasses of water

Walk 7,500 steps
This system is amazing! I went in thinking Modere's M3 Pledge would not work for me like it has for everyone else, but it proved me wrong. By incorporating these simple lifestyle changes day-to-day for 3 months, I've lost 30 pounds and have gone from a size 14 to 4, said Laura Hayne, a Modere M3 user.†
We're extremely happy to see so many of our users have been able to achieve their lifestyle goals with Modere's M3 Pledge, said Greg Horn, M3 Formulator and Scientific Advisory Board member at Modere. With the amount of fad-based diets on the market, it's essential for people to be able to lose weight and change their lives through small lifestyle changes. This helps users achieve goals realistically, and stick with their new lifestyle.
*These statements have not been evaluated by the Food and Drug Administration. This product is not intended to diagnose, treat, cure, or prevent any disease.
† Modere Independent Representative. Results not typical. Customers who follow the program including exercise and reduced calorie diet can expect an average weight loss of 1 to 2 pounds per week.
*weight loss requires a reduced calorie diet and exercise.
About Modere
Modere (www.modere.com) offers a category-leading portfolio of live clean lifestyle essentials, beauty and personal care, health and wellness, and household products that are safe, effective and beautifully designed. At Modere, we create more than just products; we create meaningful experiences.
We believe modern health involves live clean: pure nutrition, a clean environment, and safe ingredients across all products: consumable, topical and household. Modere brings a holistic approach to well-being and its products reflect a commitment to excellence and innovation, with tested formulas proven around the globe for more than 25 years.
Modere is headquartered in Springville, Utah and its Marketing Center of Excellence is located in Newport Beach, California.