The Zija Natural Health Revolution Goes Global
January 20, 2017
By Nicole Dunkley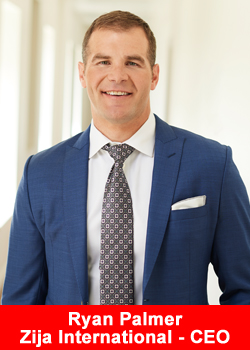 The momentum that Zija International's Southeast Asian markets are experiencing is vastly impactful and shows no sign of slowing.
The dedicated Zija Distributors are to thank for their passion in spreading the Natural Health Revolution and incredible growth seen in the Philippines, Thailand, and other countries alike.
The Natural Health Revolution is a global movement promoting the importance of nourishing, restoring, and conditioning the body naturally.
Within the Southeast Asia market, three Zija leaders are taking charge and motivating their teams to reach a new level of living Zija's mantra, Life Unlimited. Learn about them below:
Matthew Nestler:
Having been in the direct selling profession for over 26 years, Matthew Nestler has been a Top income earner in three different companies. Over the total of his career in the network marketing industry, Matt has helped grow teams of 400,000 people in over 15 countries worldwide.
Through a massive commitment to personal development and disciplined work ethic, by the age of 23 he was earning a six-figure income.
Matthew says, "What interested me in Zija was that it's a global business. I get to share these incredible, life-changing products all around the world.
I joined because of the proven leadership, a proven company model, proven success, proven products, and the credibility that Zija holds."
While Matthew Nestler has earned a few million dollars as an entrepreneur and helped many others do the same, his sense of accomplishment is not a monetary one. Matthew believes creating wealth is as simple as providing value in the lives of others.
Matthew says, "It's not the money that creates significance, It's the person you have to become in order to be a millionaire that matters.
Matthew's mission in life is to constantly grow himself to achieve God's highest calling in his life and to make a positive impact on the lives of millions of people.
He wants to be able to enjoy peak experiences and adventures around the world and to create a legacy of multi-generational success, wealth, and contribution. Most of all, he wants to be a great husband and father.
Kristine Lizardo:
Last year Kristine Lizardo made the decision to move to the Philippines to grow her Zija business and to spread the Natural Health Revolution globally.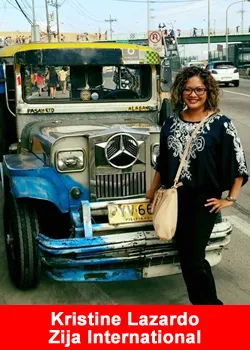 Kristine says, "I know that the Philippines needs Zija and its products now more than ever. The country is also in desperate need of a good leader.
We are on the verge of huge growth and change; a change for the better. When I visit little towns that are stricken with poverty, I realize that we have truly been blessed by a wonderful gift called Moringa, a plant that we have been ignoring all these years, God's Miracle Tree."
Kristine finds fulfillment in helping people realize their potential and spreading the Natural Health Revolution. She says, "How can we not tell the world about Zija?
I believe that it is our God-given responsibility to tell the world that there is a company that not only cares for our well-being, but also cares about our integrity and the legacy we will leave behind."
Kristine loves Zija's Core Moringa SuperMix and Premium Tea because she believes they are essential staples for everyone's diet.
Kristine says, "Cheers to Zija Nation for making it our mission to not only make people aware of our mantra, but to find more Natural Health 'Revolutionists' who will stand beside us and help us continue to pave the way and break barriers! Go Zija!"
Jureeporn & Vichai Moonsunthiah:
Jureeporn and Vichai Moonsunthiah joined Zija International in 2013 with no intention to have his own Zija business, but strictly for Zija's nutritious Moringa-based products.
However, after seeing improved health due to the products, he knew there was a business opportunity he couldn't pass up.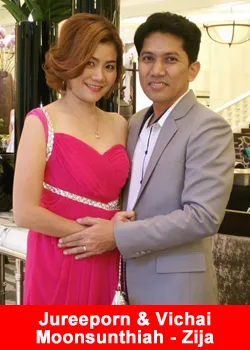 Jureeporn says, "I would like to thank Zija International for the incredible Thailand market expansion and bringing quality products to the Thai people; for enhancing good health and also generating more income for them."
Although the Moonsunthiah's had their own business prior to joining Zija, they decided to dedicate all their time and energy to growing their Zija business instead.
After attending Zija's 2013 annual convention, Jureeporn says he was confident that he had chosen the right and most secure company and began to search for people who were seeking opportunities to grow.
He says, "I expanded my team and grew rapidly . . . due to our perseverance, intention, and team, we've been able to experience consistent income and an ever-growing Zija family."
ABOUT ZIJA INTERNATIONAL
Zija International, a privately-held and privately-funded business founded by Kenneth E. Brailsford and led by Ryan Palmer, develops natural health, wellness, and beauty products. The company operates in more than 50 countries worldwide, pioneering the #NaturalHealthRevolution to help individuals achieve Life Unlimited.
Zija has seen consistent growth every year since it was founded over 9 years ago and has received several awards, including and being named the Fastest-Growing Company in Utah by Utah Business Magazine. It has also been recognized on fastest-growing and top-revenue lists by Inc. Magazine, Direct Selling News and Utah Valley Magazine, and has received industry-specific MarComm, American Business (Stevies), and Davey Awards.
With corporate offices located in Lehi and more than 4 million sq. ft. of state-of-the-art warehouse, shipping and manufacturing facilities located in Utah, United States, Zija International employs more than 200 individuals and has the capacity to grow to more than two billion dollars in annual sales.