Jeunesse Expands Into Cosmetics Market With NV Product Line
February 16, 2017
By Nicole Dunkley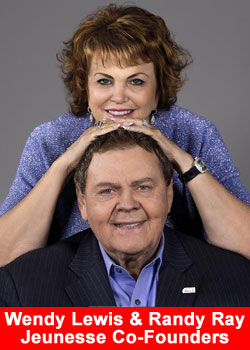 Global youth enhancement company Jeunesse has expanded its product offerings into the cosmetics market with the launch of NV, an exclusive line of micro-mist foundations developed to allow anyone to create the enviable professional results of an airbrushed look with an easy-to-use product line.
Building on the company's successful range of premium skin care products, this new line features a primer, BB perfecting mist foundation and bronzer. The colorless NV Primer fills in pores and creases, helping to create a flawless look, prepping the skin for the foundation.
NV BB Perfecting Mist Foundation, available in nine shades, utilizes a proprietary aerobrush spray nozzle component to deliver a perfect airbrush finish along with the skin care benefits of the company's exclusive APT-200 polypeptide youth-enhancing ingredient and skin-soothing aloe.
The professionally developed foundation beautifully blurs skin imperfections with a lightweight and buildable formula that provides photo-ready coverage lasting 8 to 12 hours. NV Bronzer provides a finishing touch imparting a hint of shimmer and glow for both face and body.
Jeunesse Chief Visionary Officer, Scott Lewis discussed the potential of the new product line stating,
"Cosmetics are a $62 billion industry in the US alone and growing, so it makes sense for us to expand into this category by providing our customers and Distributors with this first-to-market, innovative technology.

NV offers tremendous consumer appeal with instant results and outstanding benefits that complement our Youth Enhancement System."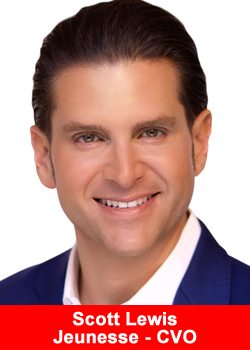 Each NV product comes in a convenient 1.5 oz.-bottle, is suitable for all skin types and tones, provides moisture and hydration, and is free of oils, phthalates, parabens, and sulfates. The product line is currently available in the U.S. and Canada with international markets to roll out in the coming months. To learn more visit jeunesseglobal.com/en-US/nv.
The NV product line was rolled out to an enthusiastic crowd at the company's annual training and leadership conference, LEAD Jeunesse, hosted in Las Vegas February 10–12.
The launch was featured live on Facebook and included on-stage demos, testimonials from prelaunch product testers, product videos and an NV product experience room where attendees were invited to test the products for themselves before purchasing on site.
About Jeunesse
Jeunesse is a global direct selling company with a mission to positively impact the world by helping people look and feel young, while empowering them to unleash their potential. The company's exclusive skin care and nutritional products form a comprehensive Youth Enhancement System.
With multilingual customer service, back office support and a global enrollment system, Jeunesse utilizes a cutting-edge platform to share innovative products, training and support through 32 fully operational offices to markets in over 130 countries. Learn more at jeunesseglobal.com.